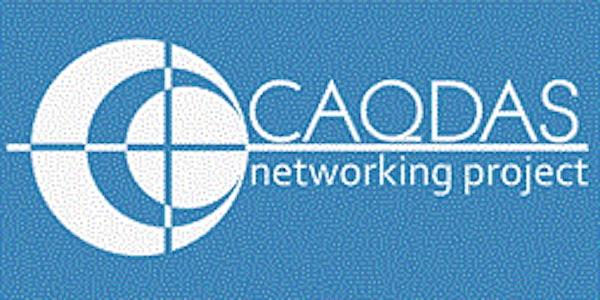 Building a code system for computer-assisted qualitative data analysis
CAQDAS Methodological Webinar: Dr Susanne Friese discusses developing code systems for efficient analysis in different methods
About this event
Building a code system for computer-assisted qualitative data analysis
Coding in a qualitative software package in a technical sense simply means assigning a label to a data segment. A code in a CAQDAS-package can be a simple description, a concept, a category, a subcategory, a dimension, or a property. The software itself does not prescribe how to use a code. It only provides the entity 'code' as an item in the toolbox of its users. It is the researcher who develops these technical components into methodological entities like categories and their properties, dimensions, higher-order codes and sub codes, themes, and the like. Corbin and Strauss (2008) wrote:
"One of the mistakes beginning analysts make is to fail to differentiate between levels of concepts. They don't start early in the analytic process differentiating lower-level explanatory concepts from the larger ideas or higher-level concepts that seem to unite them. … If an analyst does not begin to differentiate at this early stage of analysis, he or she is likely to end up with pages and pages of concepts and no idea how they fit together." (p. 165)
This is aggravated when using CAQDAS-packages due to the seeming ease of coding, which has been referred to as the "coding trap" (Bazeley, 2021; Johnson, 2006; Richards, 2009), or code swamp, which is best avoided (Friese, 2019). This webinar shows, using examples in the software ATLAS.ti, MAXQDA and NVivo how to build code systems for efficient use, with illustrations from different methodological approaches including Grounded Theory and Discourse Analysis. This will be based on a theoretical introduction about the principles of building a hierarchical code system.
Bazeley, P. (2021). Qualitative Data Analysis: Practical Strategies (2nd ed.). London: SAGE Publications.
Corbin, J. and Strauss, A. (2008). Basics of Qualitative Research: Techniques and Procedures for Developing Grounded Theory (3rd ed.). Thousand Oaks, CA: SAGE Publications.
Friese, S. (2019a). Qualitative Data Analysis with ATLAS.ti (3rd ed.). London: SAGE Publications.
Johnson, L. H. (2006). Software and method: Reflections on teaching and using QSR Nvivo in doctoral research. International Journal of Social Research Methodology, 9(5), 397-391.
Richards, Lyn (2009). Handling qualitative data: a practical guide (2ed ed.) London: SAGE Publications.
Speaker: Dr. Susanne Friese, KwaRC and ATLAS.ti GmbH
Dr. Susanne Friese started working with computer software for qualitative data analysis in 1992. Her initial contact with CAQDAS tools was from 1992 to 1994 in the USA. In following years, she worked with the CAQDAS Networking Project in England (1994 – 1996. She taught classes on The Ethnograph and Nud*ist (today NVivo), MAXQDA and ATLAS.ti. Susanne has accompanied numerous projects around the world in a consulting capacity, authored didactic materials and is the author of the ATLAS.ti User's Manual, sample projects and other documentations. The third edition of her book "Qualitative Data Analysis with ATLAS.ti" was published in 2019 with SAGE publications.