Description
Do you struggle to know what to say on social media?
Maybe you lack the ideas or are you simply 'too scared' to get online for your business?
You're not alone.
Most businesses don't make digital marketing work for them...
It's not just constant updates, changing platforms, ever-decreasing reach, and lack of engagement that causes issues - it's simply knowing where to start and where to focus your efforts.
It can seem like a huge thing on your To Do list when you're already busy.
We get it - becasue we've been there - so we're breaking down the barriers of social media marketing and we don't use big, clever words to explain it, either.
You could have a simple marketing system to get your business found by more people...
Spend just one day day working on your digital marketing with a team who've crafted the art for a decade.
Get focused and start getting results for less than the price of a newspaper ad. (Which you can't track anyway.)
Digital marketing and social media isn't complicated, so neither are our workshops.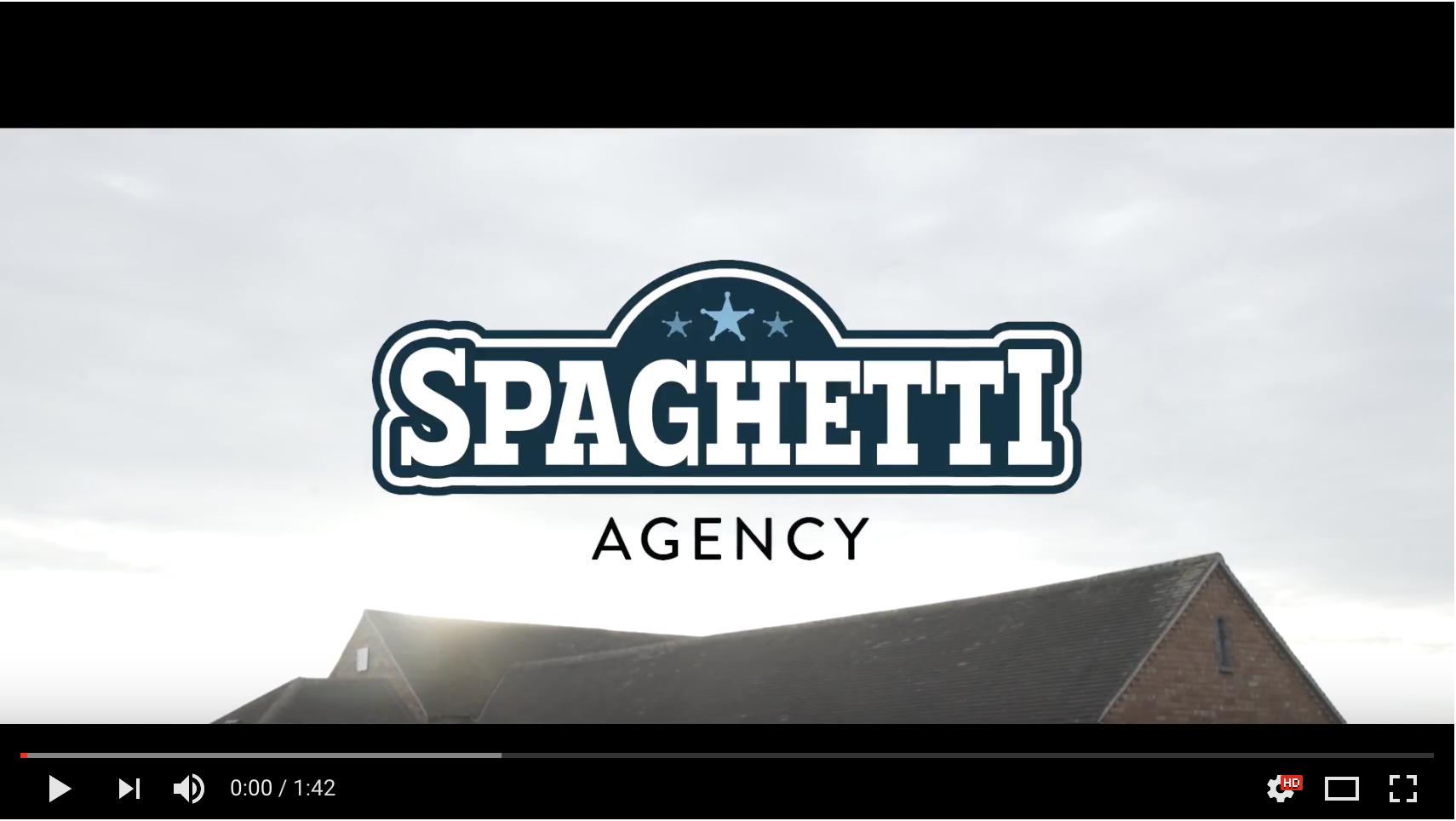 Let us ask you a question:
How much is the lifetime value of new customer or client worth to you? Hundreds of pounds? Thousands?
Is it worth just 8 hours of your time and an investment of just £237?
We truly know that this workshop works... because we've use everything in it to grow our business and continue to do so. We get clients all the time from the system that we teach in this workshop. And we've seen people's social media activity skyrocket after coming to us. If you'd like to see some video testimonials just ask us.
No mumbo jumbo, no empty promises - this is fact!
You'll also get a FREE follow-up skype call and one month's email support (worth £300).


Two weeks after the course you'll get a focused Skype session with Todd to go over what you've done and answer any questions you have. Call it a cowboy boot up the bum, if you will. We want you to be successful, after all.
You'll also be able to email us during the month that follows. We really want you to succeed and implement what you learn on this course so it works for you.
We'll even include refreshments, a tasty lunch, WiFi, and parking.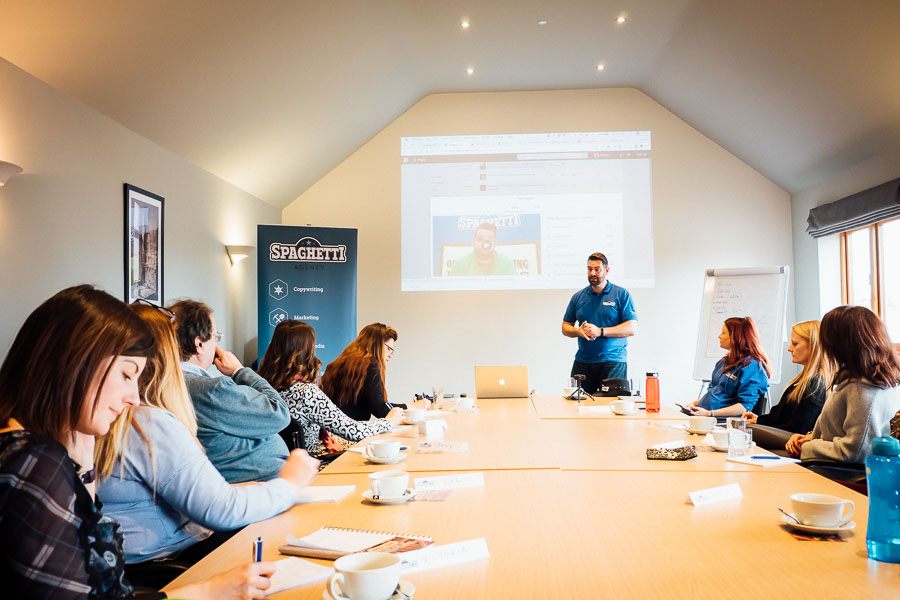 In this packed marketing workshop you will learn h

ow to create and share great content that will engage and attract your customers.

We'll look at Twitter, Facebook, blogging and video and we'll give a simple-to-understand plan that you'll be able to use over and over again.

We'll make creating content for social media and the web simple, easy-to-understand and we'll give you the tools to keep on creating it!

We'll cover:
Twitter - simple tactics to make the most of the platform

Facebook - adverts, insights, power-posting and strategy

Blogging - creation, ideas, planning and SEO

Video, images, audio and other content-rich material
... and much much more including photo advice, smartphone tips, video help and loads of free tools you can start using right away.
Yes there's a lot in it. Get a good night's sleep before you come.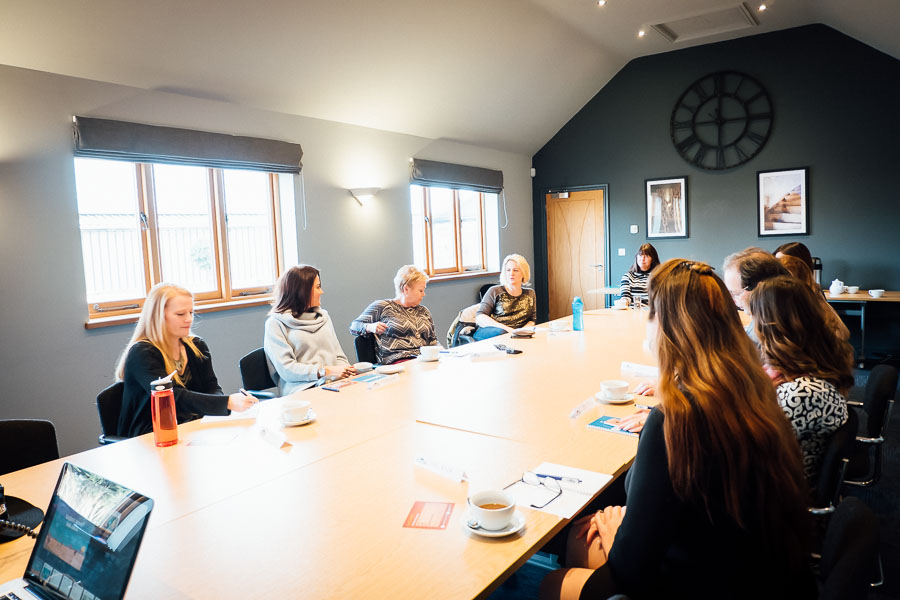 This digital marketing course is ideal for you if you're:



A small to medium business owner or employee.
An individual working within a larger company, perhaps in the marketing department.
An employee at a marketing agency.
Someone who wants to improve their results online.
Here's what previous people in your situation said, after they'd been:
(More available on request.)
"Upbeat, interesting and relevant."
"Fun and relatable but massively informative."
"Straightforward, no bullshit!"Spaghetti Agency, things are very, very different. In any business I always look to see if the people behind the business are a product of their product. Todd is the absolute definition of this. If you want reassurance, proof, and evidence of this then just look at his social media footprint; now imagine your business had this."
This isn't your normal training workshop...
This is packed with need-to-know content, tips, tricks, insights and knowledge from a team of poeple who really do use these tools on a daily basis for their own business and really do make them work for their business and the businesses they work for.
We've been creating content, sharing stories, building social media channels and generating noise, leads and business for us and our clients for the last five years.
A full day of marketing and a proven system to take away and implement

FREE follow-up Skype session 121 with you

Back-up support and real life examples from an agency that's born from walking the walk
If you're not completely satisfied that we gave you all this then we'll give you your money back. Guaranteed. (T&Cs apply. Ask for details.)