Description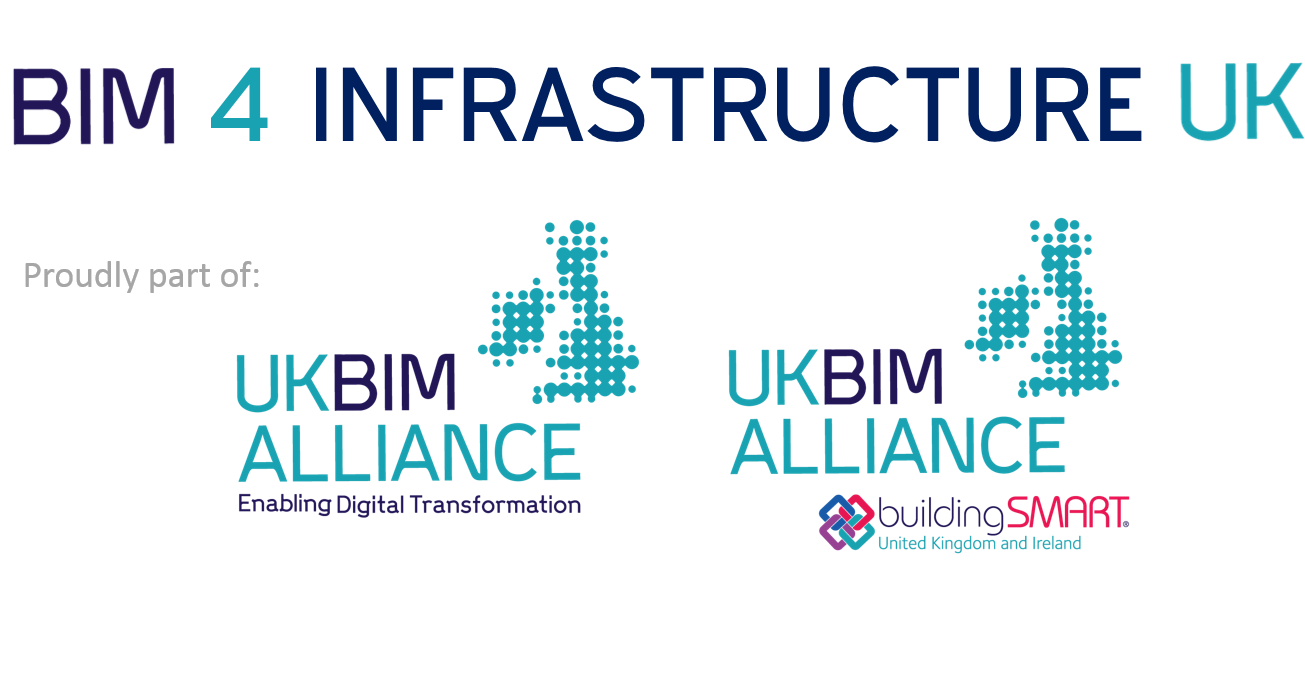 This event is in partnership with:
About this group:
BIM4 Infrastructure (UK) is community group forming part of the UK BIM Alliance and bS UK&I. We work very closely with the other BIM 'Infra' community groups - BIM4Rail, BIM4Highways, BIM4Water, bS UK&I InfraRoom, COMIT, Infrastructure Asset Data Dictionary for the UK (IADD4UK), Survey4BIM; industry bodies (such as ICE, IET, ICES, RICS), Central and Local Government, academia and the supply chain to fulfil our mission:
Our Mission is: "Making BIM Real, using best practice, cross industry alignment and innovation for the benefit of everyone in UK Infrastructure".
This event is jointly hosted by BIM4 Infrastructure (UK), BIM4 Rail and COMIT
We invite you to join us at our first event in 2019.
We want to work together to overcome our main challenges, share lessons learnt and good practices - as well as take a look forward to what is to come, such as 'Digital Twins' for the digital built environment. So, please come along prepared to share your thoughts and experiences of where we collectively need to focus our efforts.
---
TIMINGS:
Arrivals: from 17:00

Intro and Speaker sessions (as below), followed by Q&A: 17:30

Networking Drinks (sponsored by REBIM): 18:45

Event End: 19:45
** You must to be signed-up at least 24 hours in advance to attend for security and capacity reasons. Places are limited **
GUEST SPEAKERS AT THIS EVENT:
We are pleased to welcome the below speakers to kick-off our first 2019 session who will be able to give specific example of how we can work align the creating and use of data across the Infra sectors for the common good and discuss long-term benefits of creating Digital Twins.
2019 - We need your ideas - we also want to hear about what YOU would like to hear more about this year. This will be part of the Q&A session at the end and a via follow-up feedback form.
We welcome Mark Enzer, Mott MacDonald's Chief Technical Officer and Chair of the Digital Framework Task Group, who produced the Gemini Principals. Mark will share his thoughts about Digital Twins for UK Infrastructure and provide an Introduction to The Gemini Principals (>link to PDF report).
We also welcome Malcolm Taylor, Crossrail's Head of Technical Information, to speak about BIM Strategy and Implementation Lessons Learnt for UK Infrastructure Projects, drawn from his wealth of experience working on large infrastructure projects.
We also warmly welcome Nick Nisbet to give us an update of IFC for Rail and Andy Holt - REBIM (Azurelope Ltd) to share an exciting case study from the Manchester Metro.
Audience Feedback - Lastly, the Chairs of BIM4 Infrastructure UK and BIM4 Rail will 'ask the audience' what topics they would like to hear more about, what are the main challenges with implementing BIM, who they would like to hear from and what they would like us to focus on in 2019.
All speakers will be followed by a Q&A session.
CHAIRPERSON:
This event will be chaired by Steven Eglinton, Chair of BIM4 Infrastructure UK and co-chaired by Barry Gleeson, Chair of BIM4 Rail.
NETWORKING DRINKS (18:45 to 19:45):
We very happy to announce that our session will be followed by networking drinks kindly sponsored REBIM (Azurelope Ltd). So a big thank you to REBIM.

VENUE HOST:
We extend a big thank you to the team at the Bentley Digital Academy, who are hosting us for this event.
---
** You must to be signed-up at least 24 hours in advance to attend for security and capacity reasons **