Description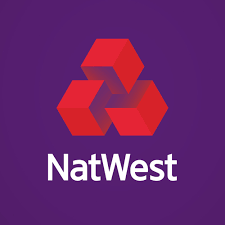 Natwest is partnering up with a local Estate Agent, Solicitor, Hek Jones Solicitor and Accountant, CST Wealth Management to discuss the changes in the Property Market and the changes in Taxes.
Due to significant changes in legislation, tax and the economic environment many people are unsure about investing in property at present.
We have assembled a team of experts to give you the facts to help you make a fully informed decision and to answer and questions that you may have.
This free event will give you up to date information on the current position of the South Wales Property Market, an update on the RentSmart Wales program, tax relief reduction, capital allowances opportunities on commercial property and funding options. It will also be a great opportunity to network with key professionals and other successful business owners in this field.
Darren Hek, a practicing solicitor for almost 15 years and co-founder and Director at Hek Jones Solicitors.
We established Hek Jones 11 years ago with the intent of providing top quality legal advice in a personal and professional but down to earth way.
Having trained and worked at Top 50 law firms my co-founders and I were able to set up a modern and dynamic practice mixing big firm experience with small firm flexibility. Over the last decade we have gone from strength to strength and now employ over 20 staff to service the needs of our clients over England & Wales and beyond.
Personally, I specialise in residential and commercial property and head up our Property team at Hek Jones.
Our property team deal with all manner of transactions on a daily basis, from a straightforward re-mortgage of a freehold house to multi-million housing development site acquisition and plot sales.
Outside of Hek Jones I am a Committee Member of the Cardiff & District Law Society. Since my rugby days are behind me now I enjoy running and spending time with my young family.
Gwyn Williams from CST Wealth Management. Gwyn is duel qualified being a practising chartered financial planner and a chartered accountant. He has extensive property experience in advising on the preferred structures covering personal ownership, limited liability partnerships, limited companies and pension funds.
Regards
Arrivals from 5.30pm for refreshments and networking
Presentations from 6.00pm to 7.30pm
Close at 8pm