Description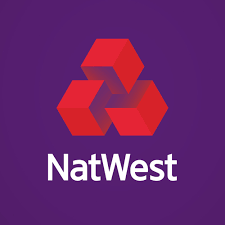 Due to significant changes in legislation, tax and the economic environment many people are unsure about investing in property at present.
We have assembled a team of experts to give you the facts on property investment and to answer any questions that you may have.
This free event will cover:
- up to date information on the current position of the South Wales Property Market.
- an update on the RentSmart Wales programme.
- information on tax relief reduction and capital allowances opportunities on commercial property.
- the funding options available to you
It will also provide a great opportunity to network with key professionals and other successful business owners in this field.
The Speakers
- Ian Mitchell, Managing Director of Mitchell Meredith Accountants Ltd.
- Darren Hek, Co-founder and Director of Hek Jones solicitors.
- Oliver Hill of James Douglas estate agents.
NatWest mortgage advisors and a Real Estate finance Relationship Manager will also be on hand to answer any questions you may have.
Arrivals from 6pm for refreshments and networking.
Presentations from 6.15pm to 7.30pm.
Networking and Close at 8pm.
Please note that this event is open to all – you are welcome to join us even if you are not a NatWest customer.
We look forward to seeing you there.
Additional information on the speakers
Ian Mitchell from Mitchell & Meredith will be talking about the changes in taxes for Buy to Lets.
Mitchell and Meredith have offices in Cardiff, Merthyr, Brecon and Llandrindod Wells, as well as two part time offices in North Powys. Ian's specialises in combining his accountancy skills with a sound practical approach to business issues, and has many tools and resources at his disposal to enhance the skills and expertise necessary for his clients to succeed.
Ian's talk will focus upon the recent changes in regulations affecting Property Rentals which need to be understood so as to be able to take the correct decisions. For instance, there are now subtle differences in the treatment of Residential, Holiday, and Commercial Property which could easily influenceyour choice of investment.
Ian will be available for discussion at the end of this evening and looks forward to meeting you.
Darren Hek, a practicing solicitor for almost 15 years and co-founder and Director at Hek Jones Solicitors specialises in residential and commercial property and heads up the Property team at Hek Jones. The property team deals with all manner of transactions on a daily basis, from a straightforward re-mortgage of a freehold house to multi-million pound housing development site acquisition and plot sales.
Hek Jones was established 11 years ago with the intent of providing top quality legal advice in a personal and professional but down to earth way. It is a modern and dynamic practice mixing big firm experience with small firm flexibility. Over the last decade the practice has gone from strength to strength and now employs over 20 staff to service the needs of our clients in England & Wales and beyond.