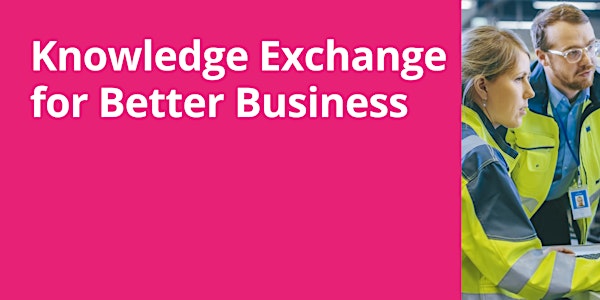 BUILDING BACK BETTER - Session 1: Strategic Visioning & Scenario Planning
Session 1: Strategic Visioning and Scenario Planning - How to Shape the Future You Want
About this event
This 5 part FREE workshop series offers practical advice and support to local businesses who want to BUILD BACK BETTER.
Do you have the time to do any strategic visioning and scenario planning? Is there sufficient challenge in your business to stop group think and complacency? Do you need help to identify the drivers of change in your industry before your competitors do? Find out about the tools available to shape the future you want!
These workshops are delivered as part of the Knowledge Exchange for Better Business. Delivered by the University of Northampton and its trusted partners, Knowledge Exchange for Better Business enables small businesses across Northamptonshire to develop and grow by offering free tailored support packages, including:
Access to expertise through consultancy, webinars and focused programmes
Peer networking and business support organisation memberships
Virtual assistants and fully funded internships
Access to project management courses, mentoring and coaching
Environmental assessments and action plans
To be eligible to attend this workshop companies must:
Be an SME within Northamptonshire with a minimum of 12 months trading history
Complete a registration form
We hope that you will take this opportunity to join us at what is sure to be an interesting event. For more details contact us at business_support@northampton.ac.uk.