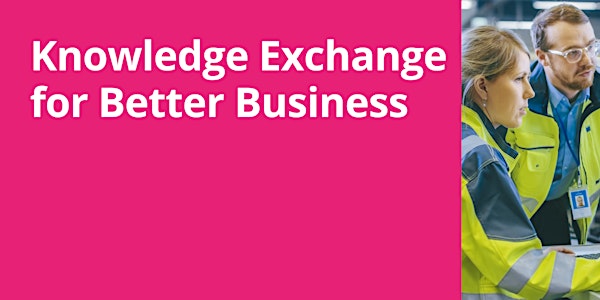 BUILDING BACK BETTER - Session 4: International Market Entry Strategies
Session 4: International Market Entry Strategies and Global Sourcing
About this event
This 5 part FREE workshop series offers practical advice and support to local businesses who want to BUILD BACK BETTER.
Looking to open new markets for your products or source new components from abroad? Keen to internationalise your business and don't know where to start? Find out more about the opportunities and challenges of internationalisation by looking at motives, means, market entry modes and the cross-cultural issues to take into account in international trade, negotiation or team building.
These workshops are delivered as part of the Knowledge Exchange for Better Business. Delivered by the University of Northampton and its trusted partners, Knowledge Exchange for Better Business enables small businesses across Northamptonshire to develop and grow by offering free tailored support packages, including:
Access to expertise through consultancy, webinars and focused programmes
Peer networking and business support organisation memberships
Virtual assistants and fully funded internships
Access to project management courses, mentoring and coaching
Environmental assessments and action plans
To be eligible to attend this workshop companies must:
Be an SME within Northamptonshire with a minimum of 12 months trading history
Complete a registration form
We hope that you will take this opportunity to join us at what is sure to be an interesting event. For more details contact us at business_support@northampton.ac.uk.