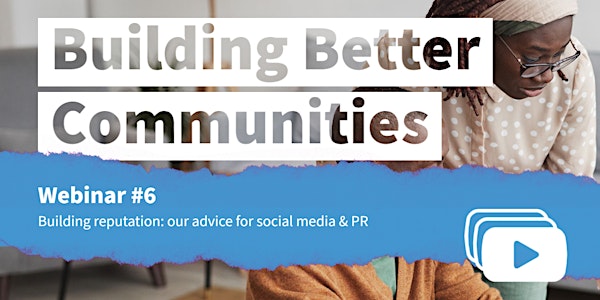 Building better communities: our advice for building reputation (webinar)
The ultimate goal of community building is to nurture an active and supportive community.
About this event
However, as many of our clients and partners know, achieving this is easier said than done! Digital tools can help of course and Made Open are committed to providing some guidance and answers in this space.
This webinar will look at how you can use campaigns to build reputation locally as an active and key part of the community. We'll explore using sub-homepages to build reputation as a relevant source of local knowledge. We'll share our advice for communications planning and using social media.
Join us at 12:00 on the 5th July. Book your free ticket on Eventbrite.
Agenda
Using campaigns to engage existing members.
Using sub-homepages to build reputation as a knowledgeable, relevant source of local info.
Communications planning for launches and/or new initiatives.
Our advice for social media & PR.
Community examples from our network / guest speaker
Networking & Q and A