Description
This session by Nimbla CEO/Founder Flemming Bengtsen will give Businesses further insight into the practical steps they can take to manage or improve B2B relationships whilst making sure they are not exposing themselves to risk.
Key questions that all businesses should be asking when prospecting or working with existing businesses (small or large) will be addressed "Will they pay?", "When will they pay?", "How do they treat suppliers?"
You've audited your customers, how do you benchmark against your competitors? Where do you rank against your competitors? Why should you be chosen above your competition? Are your competitors a less risky proposition?
What does all of the above mean for you as an SME? Where are you in the pecking order and what can you do to protect yourself?
What tools are available out there that can successfully manage your relationships whilst remaining focused on the bottom line?
Following on from Flemming's discussion, Caroline will run through the key legal terms in a typical B2B commercial agreement. She will highlight those provisions which are often hotly-negotiated between the parties as well as flag the main areas of risk for a customer/supplier.
Key questions from our perspective include: "What happens if the relationship breaks down?" "How can I get out of this contract?" "What happens post-termination?" "Are there any concerns re IP and data protection?" "Who is ultimately liable for any non-performance/breach at different stages of the agreement? (i.e. are any third parties involved)"
Agenda:
6pm - Arrive at WeWork Aldgate
6:30pm - 7:15pm - Flemming Bengsten Founder of Nimbla
7:15 - 8pm - Caroline Sherrington from Ignition Law
8pm- 8:30pm - Networking
Speaker Profile: Flemming Bengsten Founder of Nimbla/TradeCreditTech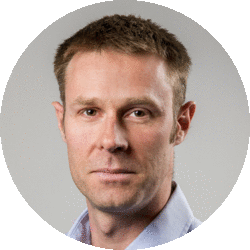 Nimbla helps SMEs get paid. They offer automated credit control alongside single invoice trade credit insurance to help SMEs manage their cashflow and their risk. Launching in the FCA Sandbox in October Nimbla are partnered with Munich Re Digital Partners and based in London. Find out more here
Flemming has spent most of his career in risk management looking at market and credit risk. He also started a number of small businesses and grew up helping with the family food wholesaling business.
Caroline Sherrington - Managing Associate, Ignition Law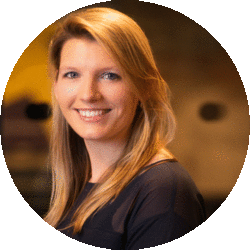 Caroline is Managing Associate at Ignition Law. She advises start-ups and entrepreneurs from a range of industries, including finance, technology, retail and media across their corporate, commercial, employment and IP matters. Caroline qualified as a corporate lawyer at a leading international law firm before spending time in-house at IHS Markit.
Caroline is an active member in the female founder community offering legal mentoring to the Blooming Founders and SheWorx networks. She regularly speaks at events, including Google Campus' "Campus for Mums" programme, London Business School's MBA programme, London Tech Week and, more recently, AllBright's inaugural "FoundHER Festival". Caroline is a graduate of Oxford University and a keen sportswoman.
Please note:
Although we are a welcoming bunch the Supply Ready Support is only available to businesses that are based in Tower Hamlets.