Description
You are invited to a special kickstart event on the female factor in business and its strategic relevance within the startup and investment ecosystem.


AGENDA
5.30pm - Registration and networking
6.00pm - Welcome by event initiators and sponsors
6.15pm - Fireside Chat 1 between Natascha von Laffert, Miram Wohlfarth and Dagmar Bottenbruch
6.45pm - Fireside Chat 2 between Lu Li and Elissa Freiha
7.15pm - Fireside Chat 3 between Petra Ehmann and Johannes Reck
7.45pm - Networking over snacks and drinks
9.00pm - End of evening and farewell
THE SPEAKERS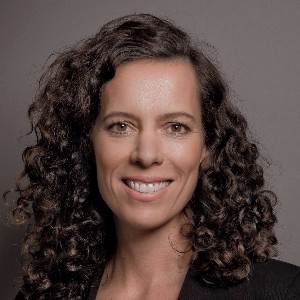 Miriam Wohlfarth, founder and Managing Director
Miriam Wohlfarth is founder and Managing Director of RatePAY. She is an entrepreneur, speaker and mentor in the European start-up and payment industry. In Addition Miriam is member of the Merchant and Risk Council (MRC), the women's committee of the HypoVereinsbank (HVB) and Women in Digital. She initiates events like the Payment Exchange, the Payment Insider and also founded the German payment award "Goldene Transaktion". After starting her career in the travel industry, she moved on to the online payments industry in early 2000. Throughout the years, Miriam has held various management roles in sales and business development for companies providing payment solutions to international ecommerce businesses, such as Royal Bank of Scotland (Worldpay and Bibit) and Ingenico. In 2009, Miriam Wohlfarth founded the online payment provider RatePAY which is now part of Advent International and Bain Capital.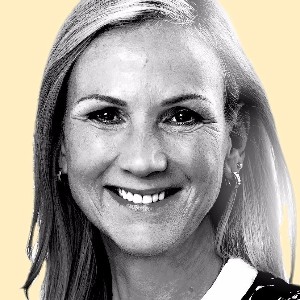 Dagmar Bottenbruch, advisor to startups and serial angel investor
Dagmar Bottenbruch is currently Senior Advisor at CrossLend, a Berlin-based FinTech company that strives to establish a "European Debt Exchanges". Dagmar has been active in the financial industry for more than 30 years, e.g. in top management roles in investment banking at Crédit Suisse, and as CEO for Rabobank Germany. For more than 20 years, she has been an active member of the start-up world – not only as an investor, but also as a founder and in various consulting roles. At present, she has 10 companies in her start-up portfolio, amongst others: GoEuro, Zizoo, Careship und TechSpaghetti. Dagmar holds a CFA, a bachelor's degree in biological psychology from the University of California Berkeley, and an MBA from Harvard Business School.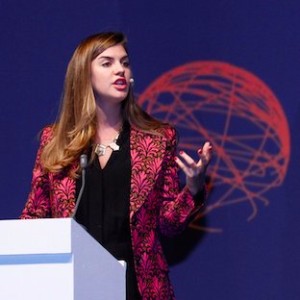 Elissa Freiha, co-founder of WOMENA
Elissa is an Emirati of Lebanese-American decent who was born and raised in Paris, France. She received her Bachelor of Arts in Global Communications from the American University of Paris and has previously worked in marketing, sales, and events in entertainment and media.
She learned how to be an angel investor by investing with and getting mentored by peers. Her experiences inspired her to move to the UAE and co-found WOMENA with business partner Chantalle Dumonceaux.
WOMENA is a Dubai-based women-only angel group that empowers and educates women investors. It provides a supportive, professional network and dependable guidance to invest in new companies in the MENA region and facilitates the investment process from deal sourcing to close.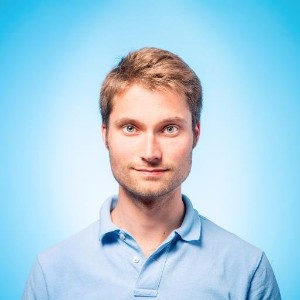 Johannes Reck, co-founder of GetYourGuide
Johannes graduated as Master of Science from the Swiss Federal Institute of Technology in January 2009 with highest honors. While still in university, he co-founded GetYourGuide with the vision to empower travelers to find and book attractions & activities anywhere in the world.
GetYourGuide has since become the leading online platform for attractions & activities, serving millions of travelers per year. GetYourGuide is headquartered in Berlin and employs more than 300 people in offices across the globe.

THE HOSTS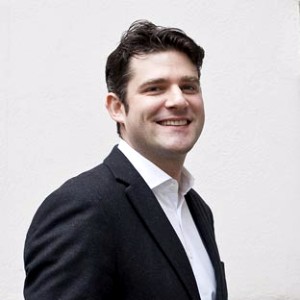 Christian K. Winkler joined btov in 2016 as an investment manager in Private Investor Network team. He is a financial services professional with more than eight years of experience with Credit Suisse, spanning two years in digital banking and investment advisory digitization, four years in wealth management with a focus on the Latin American market, and more than two years in corporate strategy and M&A. Christian also co-founded a sharing platform for sailing and motorboats. He studied international business administration at the University of Maastricht, Erasmus University Rotterdam and Vienna University of Economics & Business and holds a dual master degree in international management from the Community of European Management Schools (CEMS). He draws on a wealth of international experience and has worked and lived in Zurich, New York, Bogotá, Beijing and Bonn.

Connect with Christian on Linkedin.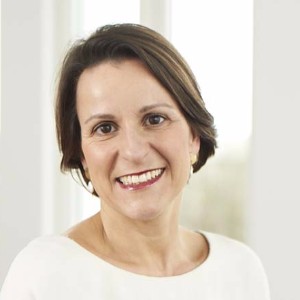 Natascha started her career in 1994 for the international strategic services of French television group TF1 in Paris, from where she moved to the German operations of Viacom's TV channel Nickelodeon. In 1997 Natascha joined the Axel Springer Group, where she was instrumental for the development of the company's international activities. In 2002 she joined Condé Nast International to become responsible for strategic partnerships and license activities in Europe, CEE, Africa and MEA. Since 2016 she acts as an operational advisor to start-up's.
Natascha is a graduate from ESCP and member of its international student recruitment jury. Ever since the start of her career she has mentored students and graduates as well as business angeling young professionals.
Natascha is of German-Spanish nationality and lives with her family in Munich.

Connect with Natascha on Linkedin.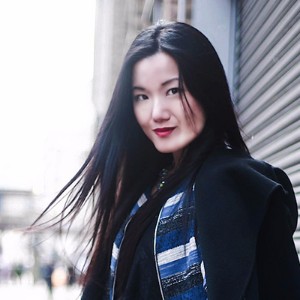 Lu Li is the founder of Blooming Founders, a company that is building a supportive infrastructure for female founders. She is opening a members club designed for high-achieving female leaders in Old Street, which will feature child care support.
Lu is the UK ambassador of Women's Entrepreneurship Day, a judge at the MassChallenge accelerator, a mentor at the Google Launchpad accelerator and part of the Techstars community leadership team. She has also published the book Dear Female Founder, now globally available on Amazon and Kindle.
In her previous corporate career, Lu has launched FMCG products for Procter & Gamble across Western Europe and has worked on several consulting projects for McKinsey, BMW and T-Mobile.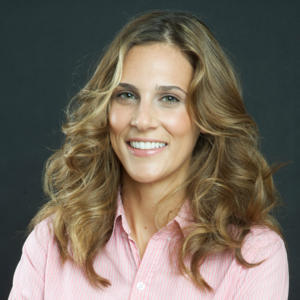 Petra is a board member at WE SHAPE TECH and works at Google in business development for Ads & Commerce, as well as for Google's augmented reality product "Tango" in EMEA. As a mechanical engineer from ETH Zurich as well as a graduate in management science from Stanford University, she loves working at the intersection of business and technology. WE SHAPE TECH establishes a network of women in tech and connects them with job opening in tech companies, both startups as well as corporates.
Petra is of German nationality, though barely lived in Germany. She considers her home Bolivia where she grew up, but she also lived in the US, Mexico, Brazil and China and lives nowadays in Zurich.
Connect with Petra on Linkedin.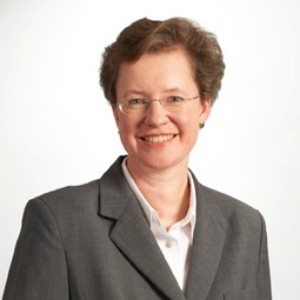 Dr. Tatjana Ellerbrock has been working as a lawyer in Berlin since 1995. She began her career at a German regional law firm, specializing in commercial law. In 1998 she became partner at Roever Broenner Susat Mazars Group.
Dr. Tatjana Ellerbrock graduated with a law degree from the Free University Berlin and in 1995 completed her doctorate on trademark protection (protection of work titles) at Berlin Humboldt University. In 2003 she added tax law to her activity portfolio and has, since 2004, been working in the specialized fields of labour law. She lectures on labour law issues and is a regular contributor to legal publication 'The IP Legal Advisor' (Der IP-Rechtsberater).