Description
Building Brum: The Circular Economy
Hosted by Chetwoods
The Circular Economy: A look at what a circular economy is and how its ideas could shape Birmingham
Chetwoods are hosting an evening to explore the concept of a circular economy. What is a circular economy? What are the benefits versus the traditional "take, make and dispose" linear economy? We will look at how businesses, and in particular the construction industry in Birmingham, might benefit from a circular economy. We will also explore a theoretical case study within the Jewellery Quarter to see what impact some circular economy ideas would have on the area if adopted.
In keeping with the evening's theme, the event will be hosted at The Hive Café, a social enterprise initiative that is part of Argent College and operated by Ruskin Mill Trust. The Trust gives young people aged 16-25 a unique practical therapeutic education. All the money generated from the Café goes back into the college to help with the students' education.
Food will be provided by The Hive Café, using produce grown on-site in their rooftop micro farm and from local organic farms, whilst local brewers will be providing the drinks. There will be the opportunity for a guided tour of the rooftop farm, with mulled wine on hand to keep you warm!
The Building Brum event series is proudly sponsored by Interface, EH Smith, Orangebox, Johnson Tiles and Schluter Systems.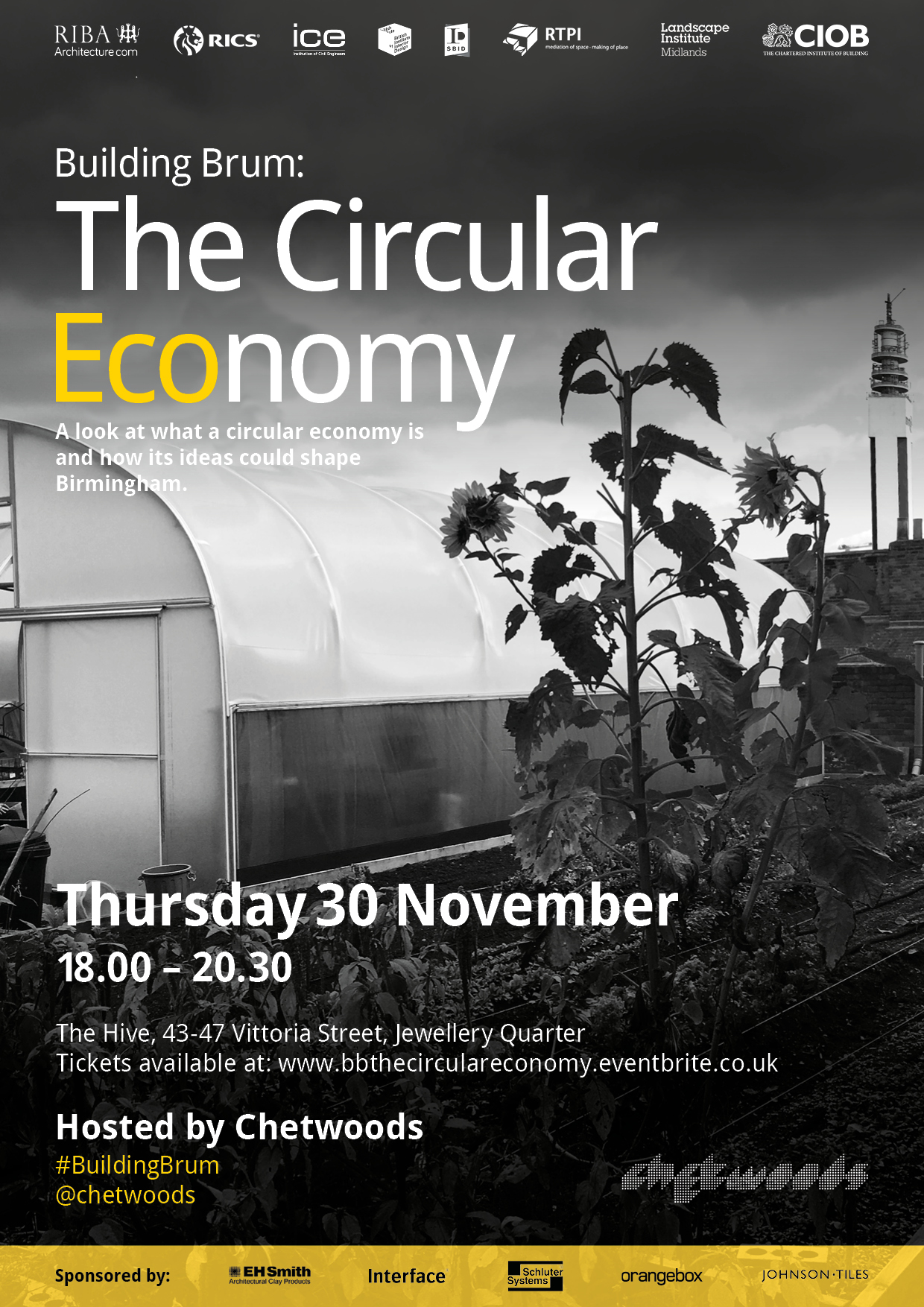 Building Brum is a cross institute built environment networking series for members of RIBA, RICS, ICE, RTPI, BIID, SBID, Landscape Institute and CIOB.
Due to sponsorship agreements, BDM's and product specifiers will not be admitted into Building Brum events.