A FACE-TO-FACE building session, using LEGO bricks with an experienced instructor, for up to four members of the same household.
About this event
With over 7 years of experience providing fun and engaging activities with LEGO bricks, the Bricktopia Team are providing a range of building sessions.
These are intended to be a family-friendly activity and aimed at being accessible to children of all abilities and aged 5+.
The BUILDING BUBBLE sessions provide up to four family members (a minimum of one adult must remain present) the chance to build from a variety of LEGO brick activities during their 50-minute booking.
These are ideal opportunities for:
- Families with SEN children
- Home-schooled children
- Families wanting to spend some quality time together
Bricktopia will provide all the LEGO bricks and an experienced instructor to support the session.
Each BUILDING BUBBLE session is available to just ONE family booking and takes place in a space within the Brick Shack toy shop in Brighouse.
The address is Brick Shack (Upstairs/inside My Secure Self Store, Dove House, Birds Royd Lane, Brighouse, HD6 1LQ).
The What3Words link is https://w3w.co/toys.holly.visits
Also, please visit and like our FB page - www.facebook.com/clubbricktopia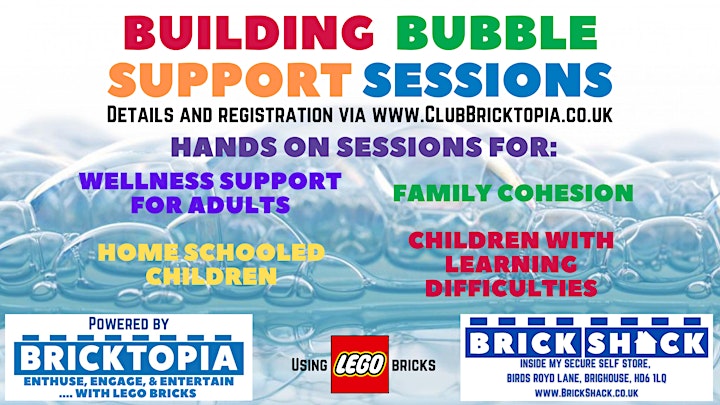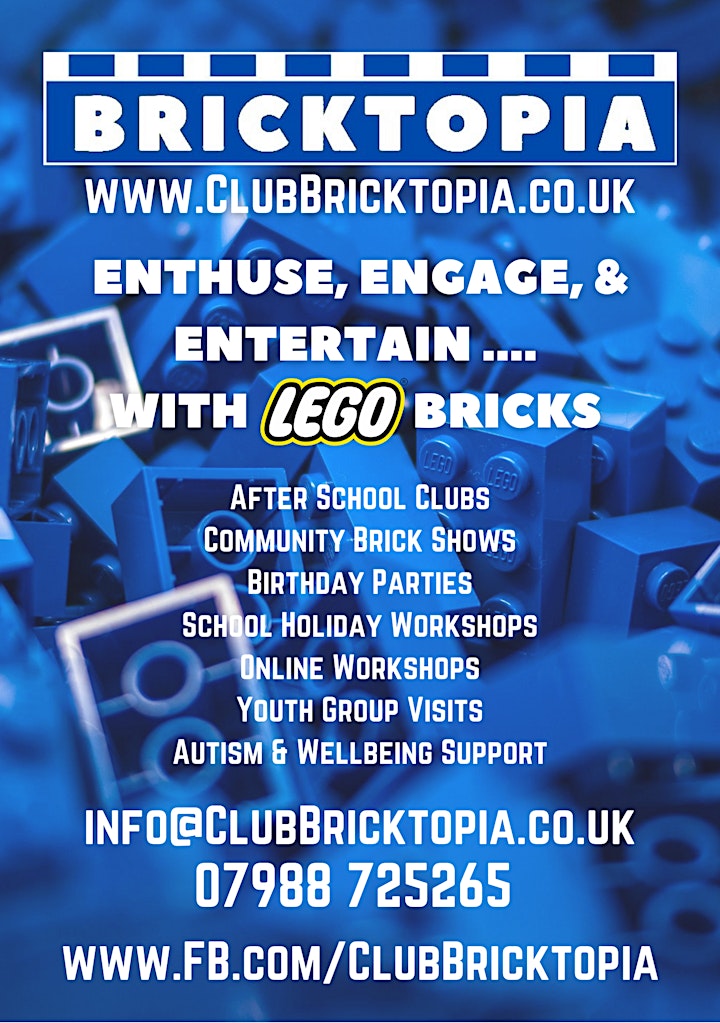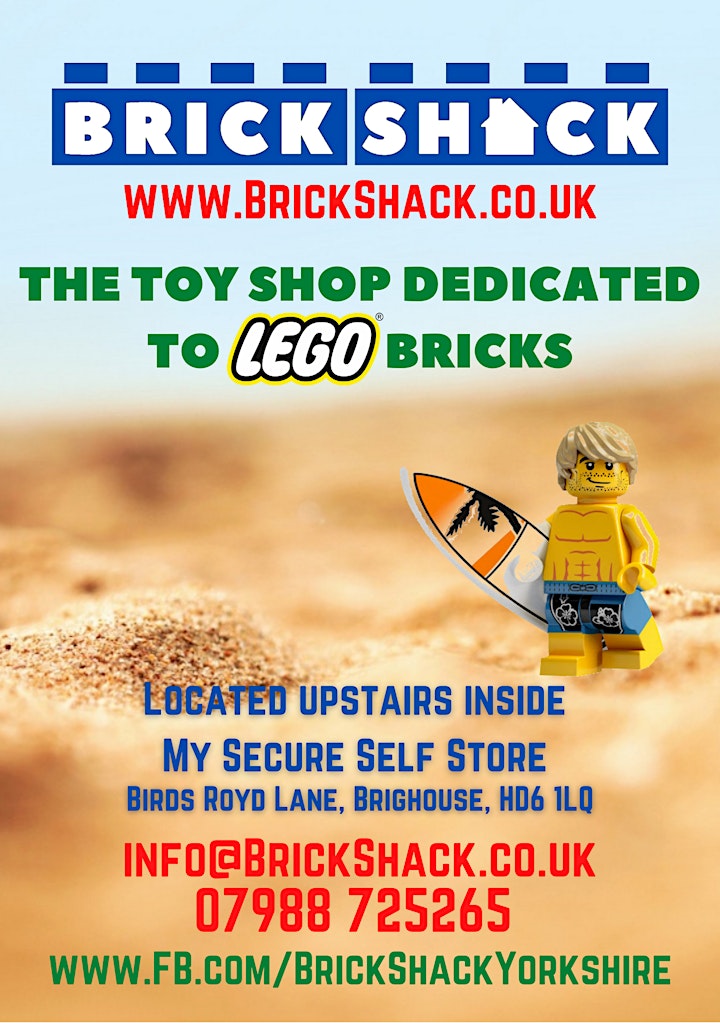 Organiser of Building Bubble support sessions - April/May
Calderbrick Ltd is a family run business owned by husband and wife team, Mark & Debbie Pullen.
Based in West Yorkshire, the company - trading as Bricktopia - works alongside venues, community groups, organisations, and corporate entities to provide fun activities for the whole family. They also run a toy shop dedicated to LEGO bricks ... www.brickshack.co.uk. Brick Shack is a trading name of Edutainers Ltd.
Calderbrick Ltd was formed in June 2014 and launched it's activities in September of that year as part of a brick building franchise.
The team have a wealth of experience providing positive and educational activities for over 3 decades.
Calderbrick Ltd t/a Bricktopia - Registered in England and Wales (09089700)  
 Edutainers Ltd t/a Brick Shack - Registered in England and Wales (12231818)