Wondering how this wonderful city can adapt and flourish into the future? Come join us with Climate Ready Clyde to learn more
About this event
Glasgow City Region is a diverse and varied area, with a mix of a major city, towns and villages, as well as mixed landscape and rural environments. It is the local context that frames people's opportunities, capacity, influence and their experiences of and responses to the impacts of climate change.
Hear from Climate Ready Clyde, the leading climate adaptation initiative for Glasgow City Region. Climate Ready Clyde developed Glasgow City Region's first Adaptation Strategy and Action Plan to kick-start and scale up the Region's adaptation action. The Strategy aims to ensure Glasgow City Region's economy, society and environment is not only prepared for, but continues to flourish in the face of the impacts arising from the climate crisis. The Strategy outlines the processes and early interventions needed to manage climate risks and realise opportunities, and provides a strategic framework for adaptation in the Region that fits alongside and supports key plans, policies and activities to enable delivery.
The session will allow for interactive discussion, to share experiences of climate impacts and ideas for how we can all help to build our climate resilience while delivering wider benefits for everyone.
This session is open to young people aged 16-30.
Accessibility
This interactive online session will run for one hour on Zoom. Automated captions will be provided by Otter AI. All levels of experience are welcome. Please let us know about any access needs in the sign up form. We recommend using a laptop or computer to join. Please come prepared to participate.
We encourage you to familiarise yourself with our Safer Spaces policy before attending any events.
This event is running as part of the COP26 Youth Hub coordinated by Young Friends of the Earth Scotland, UK Youth Climate Coalition and Glasgow University Environmental Sustainability Team. Find out more: COP26 Youth Hub
**These events are run by young people, for young people. Please respect our age restrictions.**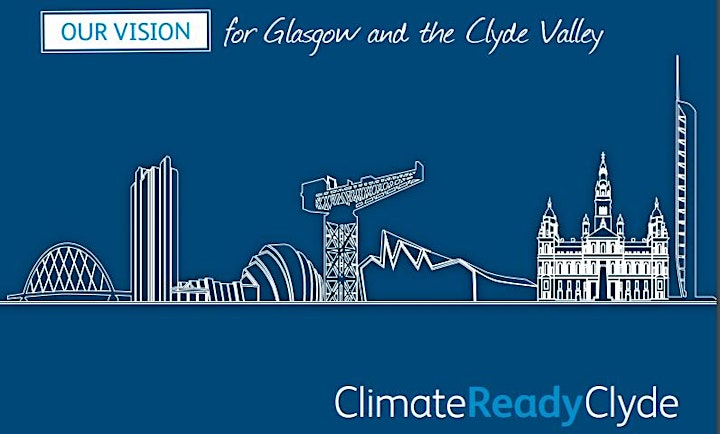 Organiser of Building climate resilience across Glasgow City Region
So people can engage in COP26 from all over the world, the Youth Hub will be running online events for young people aged 16-30 discussing topics from climate justice and sustainable cities, to eco-anxiety and wellbeing. These events will be run partly by the host organisations, Glasgow University Environmental Sustainability Team (GUEST), Young Friends of the Earth Scotland (YFOES), the UK Youth Climate Coalition (UKYCC), The Resilience Project, and partly by guest speakers.