Sales Have Ended
Registrations are closed
Sorry tickets have now been allocated. Please email digital@shelter.org.uk if you'd like to be notified when a space opens up.
Sales Have Ended
Registrations are closed
Sorry tickets have now been allocated. Please email digital@shelter.org.uk if you'd like to be notified when a space opens up.
Description
Join Shelter Scotland on the 19th of July in Edinburgh where we'll be exploring "Building and inspiring digital communities".
This one day event aims to bring charities and the tech community together to look at the digital problems charities face and how the tech community can potentially help them find solutions.
The idea for the event came from a project we've been working on. The "I need help" tool will help homeless people find and access help in an emergency. This tool was the winning idea from a Hackathon we ran last year, and which went on to be funded by Comic Relief.
We'll be showing our journey from idea generation to building the tool.
Through our journey, we've realised that as a charity it's hard to tap in to the tech community to commission work or to find advice and hopefully by inviting both charities and designers, developers and marketers to the event we'll be able to bring these 2 communities together.
We're keen to learn about the digital problems you face in your organisation so that we can find out if bringing the tech and charity communities together can improve the way in which we all approach digital in Scotland today.
We'll then help attendees run through the same process so in effect we'll be working on your ideas and understanding what the process from problem to solution is.
Who should attend
You work in the creative industries, or you're a comms person interested in digital.
You're a marketer, service desinger or work in research and user experience.
You might be a developer, product owner or designer and you're looking to get more involved with the work charities in Scotland are doing.
You work for a charity in any of these areas, or you're keen for your charity to be better at digital.
Agenda
9am - Arrival and Breakfast (Provided)
10am - Intro to the day, Conrad Rossouw, Shelter, Jamie McHale - I need help button launch
10:30am - Guest Speaker, Andy Robinson, Introduction to Lean Startup
11:00am - Workshop, Ideas, assumptions, and challenges
12:00pm - Guest Speaker, Alex Humphry-Baker, Creative Mornings Host and organiser & Senior Ux Designer
12:30pm - Lunch (Provided)
1:30pm - Afternoon workshop, From ideas to solutions
4:00pm - Wrap up and Networking
We might change the agenda up, but guaranteed a great day of learning and collaborating with likeminded individuals.
Workshops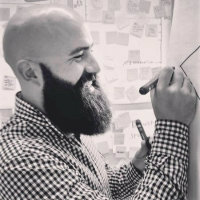 Andy Young
Andy is a design and innovation consultant, an ideas person with a passion for start ups and entrepreneurship. He works across the private, public and third sector designing for customer experience and has a particular interest in making things happen at the intersection point between service design and technology.
Andy's expertise as a service designer, prototyper and his background in product design mean his capabilities extend across the full spectrum of design. He believes in asking difficult questions and challenging why things are the way they are.
Andy listens to people with great sensitivity and skill and makes it simple for them to tell stories about the challenges and issues they are facing in their life and work. Andy's flair is in how he works with people to turn their challenges into solutions - be that with individuals, or multinational organisations.
Speakers
Andy Robinson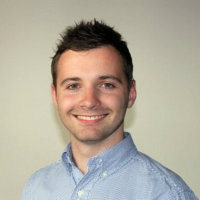 Andy is Commercial Director at Cultivate, an Edinburgh-based company that builds custom software products for clients including Deliveroo, The Government Digital Service and 38 Degrees.
Cultivate previously formed part of Neo Innovation, the world's first Lean Startup consultancy where their team included Lean Startup author, Eric Ries and Lean UX author, Jeff Gothelf.
Andy is passionate about understanding people to build successful software products.
Introduction to Lean Startup
In this brief talk, Andy will introduce the key principles of Lean Startup, and detail a number of real-world examples of putting principles into practice.
Launching a new initiative is enormously risky, whether it's a two-person tech startup, or an established business launching a new product.
With over 75% of new products failing, organisations have been adopting Lean Startup principles to increase the success rate, and ultimately build products that their customers want.
Alex Humphry-Baker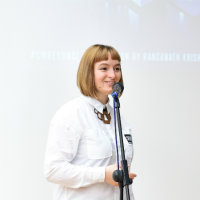 Alex is the host and founder of CreativeMornings/Edinburgh and Senior UX Designer at Bemo, a mobile design and build agency specialising in emerging technologies.
About Creative Mornings
In 2008, Tina Roth Eisenberg (Swissmiss) started CreativeMornings out of a desire for an ongoing, accessible event for New York's creative community. The concept was simple: breakfast and a short talk one Friday morning a month. Every event would be free of charge and open to anyone.
Today, attendees gather in cities around the world to enjoy fresh coffee, friendly people, and an international array of breakfast foods. The Edinburgh chapter has been going for over 2.5 years now, boasts a community of 1200+ members made up of a broad mix of creative practitioners, from students, to artists to entrepreneurs, designers, developers and copywriters, both agency and freelance. Each event sells out in under 48h and between 75 - 90 fresh faced attendees show up at the crack of dawn to take part. The talks range from design to art, music, written word, science and entrepreneurship.
Alex will share her experience of building and maintaining a vibrant community that entirely funded by volunteers, enthusiasm and free coffee.
---
This is a free event, but places are limited. Please let us know if you can't attend, as we expect a waiting list
Organiser of Building Digital Communities - From ideas to solutions