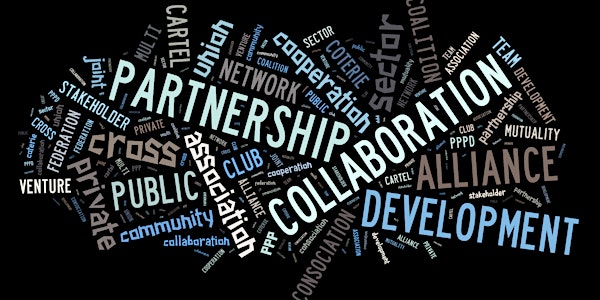 Building Effective Partnerships for Sustainable Development - New York May...
Description
TPI's 2.5 day training programme, Building Effective Partnerships for Sustainable Development, focuses on skills, understanding and knowledge for effective cross-sector partnering, optionally leading to a Certificate in Partnering Practice. The course balances core knowledge with highly interactive, experiential learning through role play, 'serious games' and peer-to-peer exchange.
The course is for staff and consultants from all sectors, at all levels, who need to develop their knowledge, understanding and skills to build partnerships and collaborate effectively across sectors. It is also suitable to be taken simultaneously by all partners from a partnership in order to improve the quality of their collaboration.
For further details, download the course flyer, or go to the training webpage.
The course is run in collaboration with The Foundation Center, the UN Global Compact, and Business Fights Poverty.
Organiser of Building Effective Partnerships for Sustainable Development - New York May 2018
The Partnering Initiative is an independent non-profit dedicated to driving  cross-sectoral collaboration for a sustainable future. 
TPI was founded with a passionate belief in the power of partnerships between business, government, NGOs and the UN to tackle the greatest development and business sustainability challenges. For over a decade, TPI has been a leading pioneer in the development of the theory and practice of partnering; in supporting organisations from all sectors to partner effectively and strategically; and in building the capacities and putting in place the infrastructure to scale up collaboration worldwide.