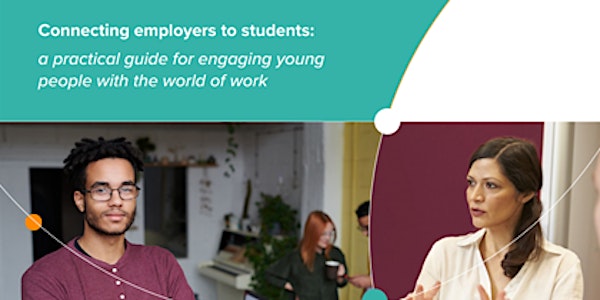 Building meaningful connections between schools and businesses
For businesses who wish to engage in deeper discussion about the network's report to start or improve their student engagement.
About this event
The StudentEmployer Network was born, with a sole purpose to create meaningful connections between schools and businesses.
The network is co-chaired by four social enterprise leaders who are also Teach First ambassadors:
Collectively they've co-authored a report for businesses: 'Connecting employers to students: a practical guide for engaging young people with the world of work.'.
The report comes at a time when businesses are increasingly recognising the value of engaging in outreach programmes to address their skills shortages, build more diverse talent pipelines and tackle growing inequalities in education and employment.
Christine Kinnear from the Student
Employer Network says, "Many businesses want to connect with students to give something back and build their future talent pipelines, but they don't always know where to start. Our organisations have come together to provide practical support. We have pooled our knowledge, learnings and ideas to help businesses recruit more diverse talent and connect young people to the world of work."
Recommendations for businesses in the report include:
Putting Diversity and Inclusion at the heart of programme delivery
Investing in soft skills
Assuming you'll always pay young people
Widening the talent pool
Understanding the student voice
Increasing workplace encounters with students
Offering meaningful experiences in the workplace
Partnering with state schools
Designing sustainable and impactful school outreach offers
Having a holistic organisational approach when running school outreach.