About this Event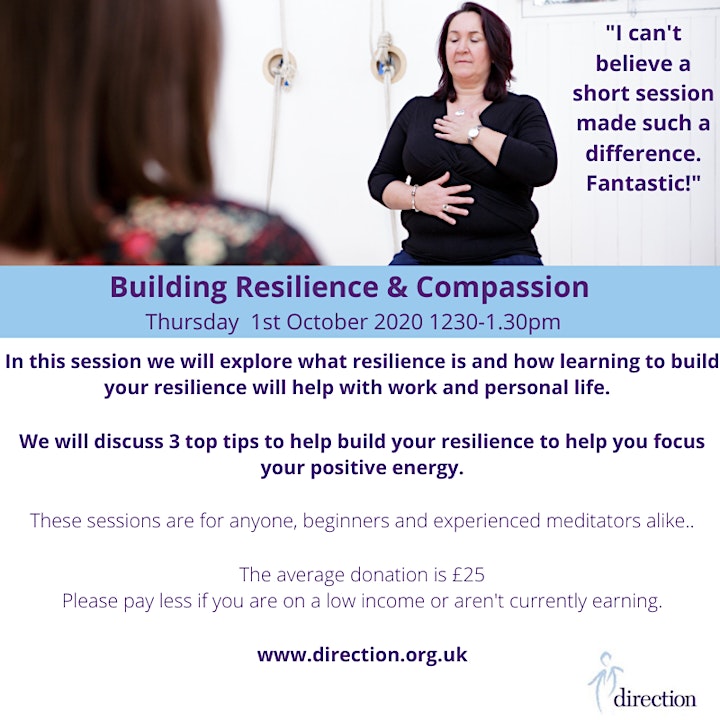 Do you take things personally?
Are you upset by the actions of others?
Both of these can be a sign that you need to build on your resilience.
This one hour, lunchtime session will make a long lasting difference!
In this session we will explore what resilience is, how it can help with both your work and personal life and Ill give you my 3 key tips on how to build your levels of resilience to benefit your physical and mental wellbeing
Mindful meditation is scientifically proven to be one of the most powerful ways to increase energy, focus and our immune system whilst decreasing stress, anxiety and helping our physical and mental well-being and health.
In the hour we will have discussions, teachings and mindful meditation tools and techniques you can use when you find yourself in situations with many demands and are lacking in energy or motivation.
Come and join us online for this valuable session on Thursday 1st October from 1230-1330.