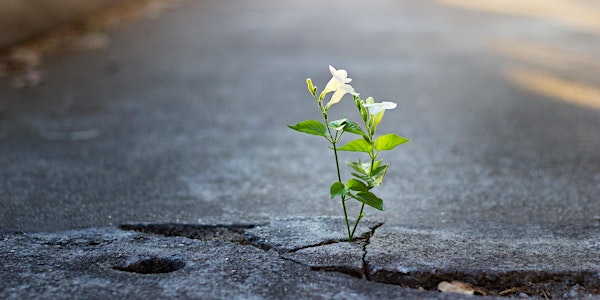 Building Resilience for Stressful Times (Online Group Workshop)
This workshop focuses on developing and maintaining resilience during stressful times.
About this event
**PLEASE NOTE – these are uncertain times for everyone, and increasingly challenging for NHS services. We are delighted that workshops are selling out, however, we have seen an increase in attendees being uncontactable for their sessions. Whilst we appreciate each day brings new obstacles in isolation, we do ask that you plan your days accordingly to be able to attend a booked telephone based workshop. If you cannot attend a booked workshop, please do cancel 24hrs in advance by phoning 020 3513 6264, otherwise spaces are unavailable for people who really need them during this time. We are extremely appreciative for your cooperation whilst we strive to reach every Wandsworth resident who would like to access our services.**
This resilience workshop will be offered in two sessions to be able to explore the topic in depth. Resilience involves developing self-awareness, self-care strategies, encouraging positive moments and living mindfully. The workshop facilitates self-awareness through promoting understanding of how negative thinking styles and behaviours can influence your ability to positively cope with change. Learning to notice the positives within each living moment can help us cultivate feelings of fulfillment and meaning. The ability to do this will be explored throughout the workshop. Self-care is explored through discussing the five areas of wellbeing. The benefits of mindfulness are also discussed to support the development of resilience. A theoretical model of happiness is explored to help maintain resilience and positive emotions during difficult times. Building happiness builds resilience. Prior to the workshop, participants are asked to complete a short questionnaire aimed at ensuring we offer you all the support you require. If you have queries regarding this, please speak to the Practitioner at the start of the session. To conclude the workshop we will look into resilience focused goals to facilitate your ability to maintain your resilience across time.
We all have mental health, it's ok to talk.
For more information please visit our website on; www.talkwandsworth.nhs.uk
Alternatively call the service on 0203 513 6264
To stay connected and keep up to date with our latest info, you can also follow us on social media:
Twitter: @talkwandsworth
Instagram: @talk.wandsworth.wellbeing
Nextdoor: NHS Talk Wandsworth