NatWest Bank & Luv4 Marketing are excited to announce a marketing series of events to help your business thrive in 2021.
About this event
About this event
On the back of last years successful event series nationally, Luv4 Marketing are proud to deliver its signature programme 'The Marketing Masterclass'.
Designed to provide your business with a detailed marketing roadmap to success, you will receive 5 workshops where you will learn the skills to deliver a detailed marketing roadmap for your business, building strategy on top of strategy, growing the lead funnel in a systematic way.
Especially in Today's world, Digital Marketing is at the forefront of any businesses growth. There isn't a business that doesn't want more leads or want to rank high on Page 1 of Google, above their competitors, for all the search terms that will drive sales.
In this series you will learn how to place your business in front of your target audience across multiple strategies.
By attending you will also receive a suite of eLearning supported material via the Luv4 Marketing dashboard.
Building Targeted Lead Generation Systems That Run Themselves
We take you on a journey to create the most optimized landing pages possible, giving you the confidence to push organic, social and paid traffic in order to generate leads. We take the learnings from the landing pages and then integrate them into your websites pages. Bringing the most optimal content, images and call to actions into your site.
Many websites are developed on a design-first basis, often overlooking all the important aspects of SEO, performance and call to action. We take you on a journey of optimizing all of the different elements that not only make websites successful in the search engine positions, but also in terms of generating leads too.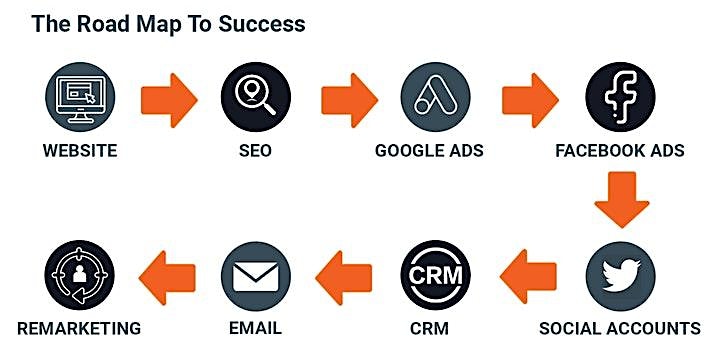 Creating Multi-Channel Lead Campaigns That Work
We cover the process of setting up lead generation campaigns on various platforms including the setup and optimisation of targeting, adverts and lead management.
Once we have helped you generate your key target audience, we will take you through various campaigns on Facebook, Google AdWords and LinkedIn, demonstrating how to generate leads on all these key platforms in your business today and for years to come.
What Others Had To Say
• Brilliant workshop, very engaging and relevant. Having attended different workshops in the past, this achieved twice as much in half the time.
• Fantastic event, really informative and I was able to come straight home and implement what I picked up on the day.
• Great insight into marketing - never realised there was so much opportunity readily available.
• It was fantastic! So much to think about and work on straight away.
• Loads of pointers and food for thought with active things for me to go away and work on.
• These events are incredible. Thank you NatWest and Luv4 Marketing.
Organiser of Building Targeted Lead Generation Systems That Run Themselves