Description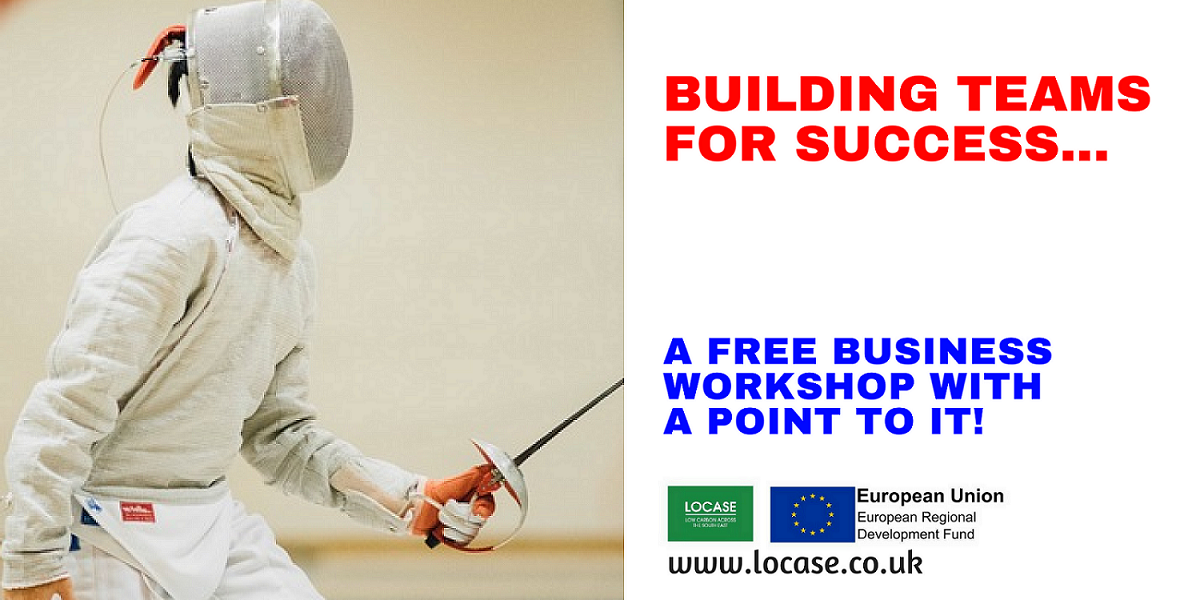 Business Owners in Essex, Kent and East Sussex!
Do you want to create a more effective team and strengthen your team dynamics?
Join us at this unique event, which encourages full delegate participation, and incorporates the Olympic sport of fencing, to discover how you can build your team with serious intent!
Places are limited, don't miss out! Book now.
Refreshments provided.

The Cordite Room
The Wat Tyler Centre
Pitsea Hall Lane
Pitsea
Basildon
Essex
SS16 4UH
ABOUT THE TRAINER
Sarah Paveley offers a unique and compelling combination of business development and customer relationship expertise including operating at senior level in blue chip-companies and the civil service and at board level within privately owned SMEs, leading a family business and setting up and running two consultancies. Working in diverse, challenging environments Sarah has established a skill set and knowledge base which combined with her natural determination, adaptability and tenacity, add to any business environment. Sarah's drive and determination is illustrated by her successful fencing career: GB team member from age 14 and continuing to represent GB as a veteran. Commonwealth Games silver medallist in 1994 and 1998.
FEEDBACK FROM ATTENDEES FROM OTHER WORKSHOPS BY SARAH PAVELEY
"Provides insight into the tools and techniques needed to be successful in business"
"Timing was perfect as I have to present my business to a group of service providers and funders in a couple of days"
"A very informative and personable course"
"I was nervous about this course as I don't "do" exercise! But it was great! Completely engaging! Didn't realise fencing was such an absorbing, technical and intellectual sport"
"This was just great and a completely different approach to team building - we had to fight each other!"
"Highly enjoyable and to the point! Ha ha!!"
We will use your information to provide the service requested. We may share your personal data between our services and with partner organisations, such as government bodies and the police. We will do so when it is of benefit to you, or required by law, or to prevent or detect fraud. To find out more, go to thurrock.gov.uk/privacy. Get free internet access at libraries and community hubs.