Building the European digital health environment – Turning best practice into mainstreamed implementation!

Tuesday, 23 January 2018 at 09:00

-

Wednesday, 24 January 2018 at 17:00 (CET)
Event Details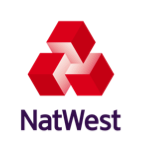 Register for this EKTG eHealth Symposium generously supported by the Nat West/Royal Bank of Scotland.
Our aim is to address better uptake of innovation in digital services with a focus to SMART CITY ACTION for Policy Makers, Budget Holders, Users, Financiers and Entrepreneurs, Academics and Industry.
The Tallin Decelaration promises a digital future for European.  Join the senior representatives that have agreed to speak, showcasing best practice examples of eHealth at scale from the UK and across Europe, and help us lead the way.
Confirmed speakers include:
Neil Bellamy - Head of Technology, Media, Telecoms & Services, RBS 
Gail Kent, Director- DG Connect, Brussels 
Chris Sawyer, Innovation Lead – Digital Health, INNOVATE UK
Sabine Lobnig - EKTG International Ambassador, and Deputy Director for Communications and Regulations, Mobile & Wireless Forum (MWF). Vienna, Austria
Rafael De Andrés Medina - President, Active and Assisted Living (AAL) Forum, Madrid, Spain
Sofia Moreno-Perez – EKTG International Ambassador, RITMOCORE EU Project, and Independent Consultant, Madrid, Spain
Mike Part - Head of Digital Services (London Region), NHS England 
Nick Howe, Enterprise Manager, London & South East, NatWest Business Banking
Richard Foggie, IoT lead in the Digital & Creative team, Knowledge Transfer Network, UK
Spiros Peristeris - International Ambassador and Prescriptive Solutions Entity Services Ltd., Greece
Padmanabhan Raguraman - Telehealth/Care Navigators Clinical Service Lead, East London Foundation Trust 
Christiane Brockes-Bracht, EKTG International Ambassador, and Head of TMT Services, Medical College in Zurich University, Switzerland
Peter Saraga - Chairman EKTG and AAL Advisory Board
Raguraman Padmanabhan, Telehealth/Care Navigators Clinical and Service Lead, ELFT, London
Ron Wheatcroft, EKTG and Technical Manager, VP EMEA, Swiss Re, Europe S.A. 
Somen Banerjee, EKTG Leadership Group and Director of Public Health Tower Hamlets 
Steve Smithson, EKTG Leadership Group and Senior Teaching Fellow, Department of Management, LSE
Amitava Banerjee, Royal College of Physicians, UK
Maggie Ellis, EKTG Coordinator and WSA
Michael Gordon, EKTG Leadership Group and Touchpoint
Alan Willis - EKTG Leadership Group
Henk Herman Napp, EKTG International Ambassador, and Villans, Netherlands
Stephan Roijers, Helmund Province, Netherlands 
Sv Muscella, Trust-IT Services, Italy 
Brigitte Bührlen, WIR! Stiftung, Germany
Vadim Kramar. Oulu University of Applied Sciences, Finland
This Symposium will assist health and care professionals, industry, policy makers and users to learn about some of the best practices and innovations currently under way across Europe and facilitate the implementation of appropriate initiatives in their own area including:
Awareness – where are we now

Developments in Europe, developments in the UK, technology developments, financing developments, and market challenges

Implementation – getting to where we want to be - Making Cities SMART

Breaking down the barriers to mainstreaming - lessons learned

Cost effectiveness of services

Issues with procurement and getting a contract

Housing, construction, insuring, and coordination of planning for the ageing population

Education and Better Understanding

Breakout groups to explore solutions, action plans for the future

Reports on group conclusions

Advice to and from Policy Makers

The event will run from 09.15 to 18.00 on Day 1 and 09.00 – 16.30 on Day 2 including a mixture of plenary sessions, break out groups, time to meet exhibitors and to develop action plans that can be utilised at a local level. It will also include a small Networking Reception.

Please note: This Symposium is free for a limited number of attendees but people who do not attend one or other day of the event will agree to pay an £80 contribution towards the EKTG Funds.
Details about Exhibiting & Abstract Presentations:
We intend that presentations should be short and succinct to leave enough time for discussion and questions. If you wish to send a short abstract, please do so to Mike Gordon, EKTG Organising Committee, by 21 December 2017.
Points about presentations:
We ask the applicants to send us some basic information so that they can be accurately placed into an appropriate session.
Name

Position

Affiliation

Full Address

Telephone number

Email address

Names of associated authors

Topic of presentation

Short text outline maximum 500 words
Selected presenters will be assigned a specific session and a limited time for their presentation.
For security reasons pre-registration at this event, including Speakers, is an absolute requirement.

Exhibitor Information:
Please note: that NatWest do not allow external Exhibitors to access their power sockets or Wi-Fi. This is for security and health and safety reasons.
Each Exhibitor will have a table (5ft x 3ft) within the Third-Floor Atrium. There is no parking at the venue so if you need to drop off your stand you can do so by sending it in advance, or dropping it off nearby.
For security reasons pre-registration at this event, including stand personnel, is an absolute requirement.
The cost of each Exhibitor space is £600. This includes up to 2 personnel per Exhibitor.
Places are strictly limited so do register to:
Sponsor
Exhibit
Speak


If you need any further information from EKTG then please contact:
Mike Gordon: michael.gordon51@mac.com
Telephone: 07736 246 147
Do you have questions about Building the European digital health environment – Turning best practice into mainstreamed implementation!?
Contact EKTG Leadership Group
When & Where

London


United Kingdom


Tuesday, 23 January 2018 at 09:00

-

Wednesday, 24 January 2018 at 17:00 (CET)
Add to my calendar