Description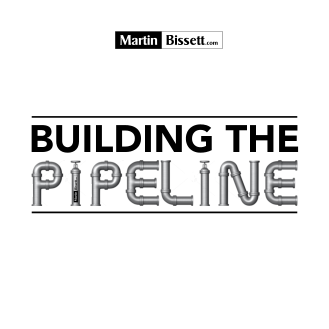 The Summary
Martin warmly invites you to this event for an exclusive audience of no less than 12 and no more than 18 participants.
Martin will be joined by some of his portfolio of consulting clients to showcase what has worked in high level professional services marketing in 2017.
This event is a departure for the accounting profession as these sessions are proven to focus the minds of the participants on differentiating their firms and positioning themselves as a 'better' rather than a 'different' fit, for their potential and existing clients.
The Detail
Building The Pipeline boasts:
Actual proven research and case studies from marketing and business development successes from within the accounting profession in 2017

The attendees will receive no sales pitch from Martin personally and there are no vendors or sponsors at the event.

There will be no theory presented, only proven methodology for winning Grade A & B style prospects.

You will be fed.

The agenda will be set by the whole group. Please add your agenda item to the list during your registration.

The session will go ahead with 12 confirmed registrants and will be capped at 18 to ensure that everyone gets to make a contribution to the day.

In addition to Martin's content, peer level support will be provided from the group as each of us introduces our topics for discussion.

An online community will also be established in advance of the event.
So, this event and indeed, marketing success in accountancy is for the hungry and the ambitious. Is that you?
If so, you have an invite to a free event to gain content from those who've achieved what you want to achieve.
Don't let it pass you by.
I look forward to seeing you there.
To your continued success!