Building the State of Wellbeing in South Australia - from vision to reality

Tuesday, 30 June 2015 from 16:00 to 17:00 (BST)
Event Details
The Wellbeing and Resilience Centre in the South Australian Health and Medical Research Institute (SAHMRI) has a bold vision to build South Australia as the State of Wellbeing - a public health approach to building mental health. It aims to dramatically improve the community's ability to combat mental illness by building mental health assets at scale.
Measuring the wellbeing of nations has emerged as an important addition to understanding wealth and social progress, transcending the simple economic activity measurement of gross national product.
Gabrielle Kelly is the SAHMRI Wellbeing and Resilience Centre's inaugural Director.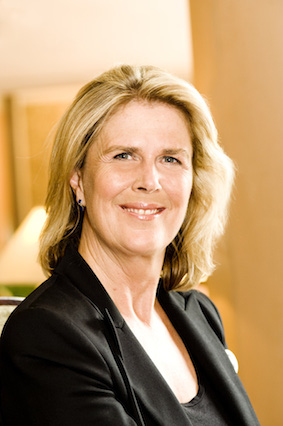 Film-maker, digital media executive, social entrepreneur and strategist, she has been working on human behaviour and systems change in a range of settings. Previously, she ran the ground-breaking Adelaide Thinkers in Residence program, leading significant implementation of change in city design, advanced manufacturing, early childhood education, and positive psychology.
She commissioned and led the Professor Martin Seligman residency in South Australia with a range of high profile partners to explore the value of positive psychology in building mental wellbeing and resilience and reducing mental illness.
South Australia has now accepted Professor Seligman's challenge to become the 'State of Wellbeing', measuring, building, and embedding positive psychology, and wellbeing and resilience science in the community at large. The vision: to use Professor Seligman's dashboard of wellbeing – Positive Emotion, Engagement, Relationships, Meaning and Accomplishment (PERMA) – as a public health message for all citizens across all age cohorts. Like 'Slip Slop Slap', PERMA+ will become the clarion call for a mentally healthy society in Australia.
Systematically building human wellbeing and resilience is the logical next frontier in a modern society.
When & Where

Cabinet Office
1 Horse Guards Road
SW1A 2HQ London
United Kingdom


Tuesday, 30 June 2015 from 16:00 to 17:00 (BST)
Add to my calendar
Organiser
The What Works Centre for Wellbeing,  is part of the wider 'What Works' network of independent bodies, including NICE, that aim to embed robust evidence in local and national policy and practice.
The Centre's purpose is to understand and define what governments, communities, businesses and individuals can do to improve wellbeing
e:info@whatworkswellbeing.org    t:@WhatWorksWB