Description
Building with Light Straw (Light Clay) volunteer learning: 24-28 and 29th June 2019
Background
This structure will be a healing studio in a private garden of a domestic house in the Sussex countryside. This property is in the the middle of a national park and conservation area.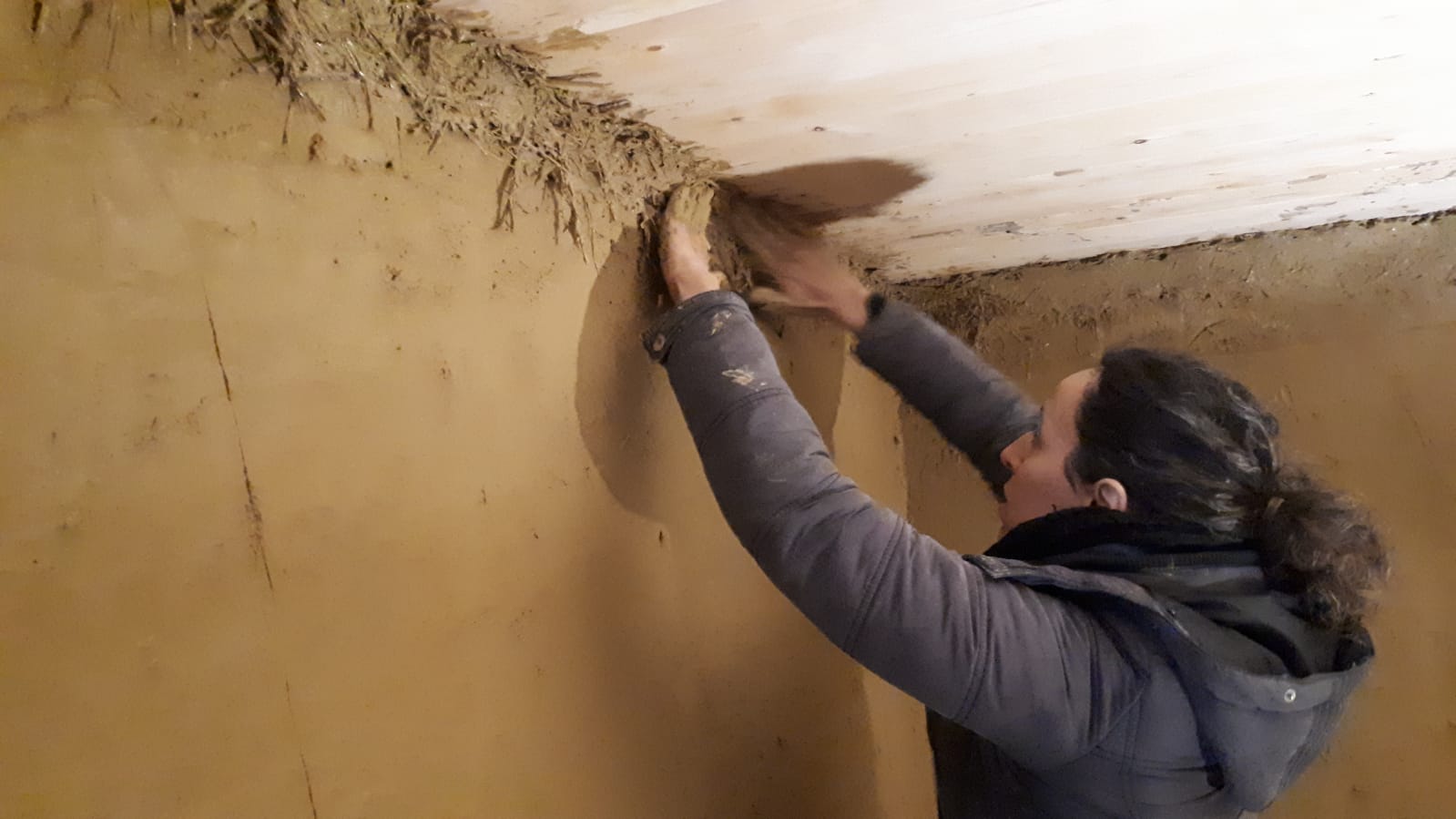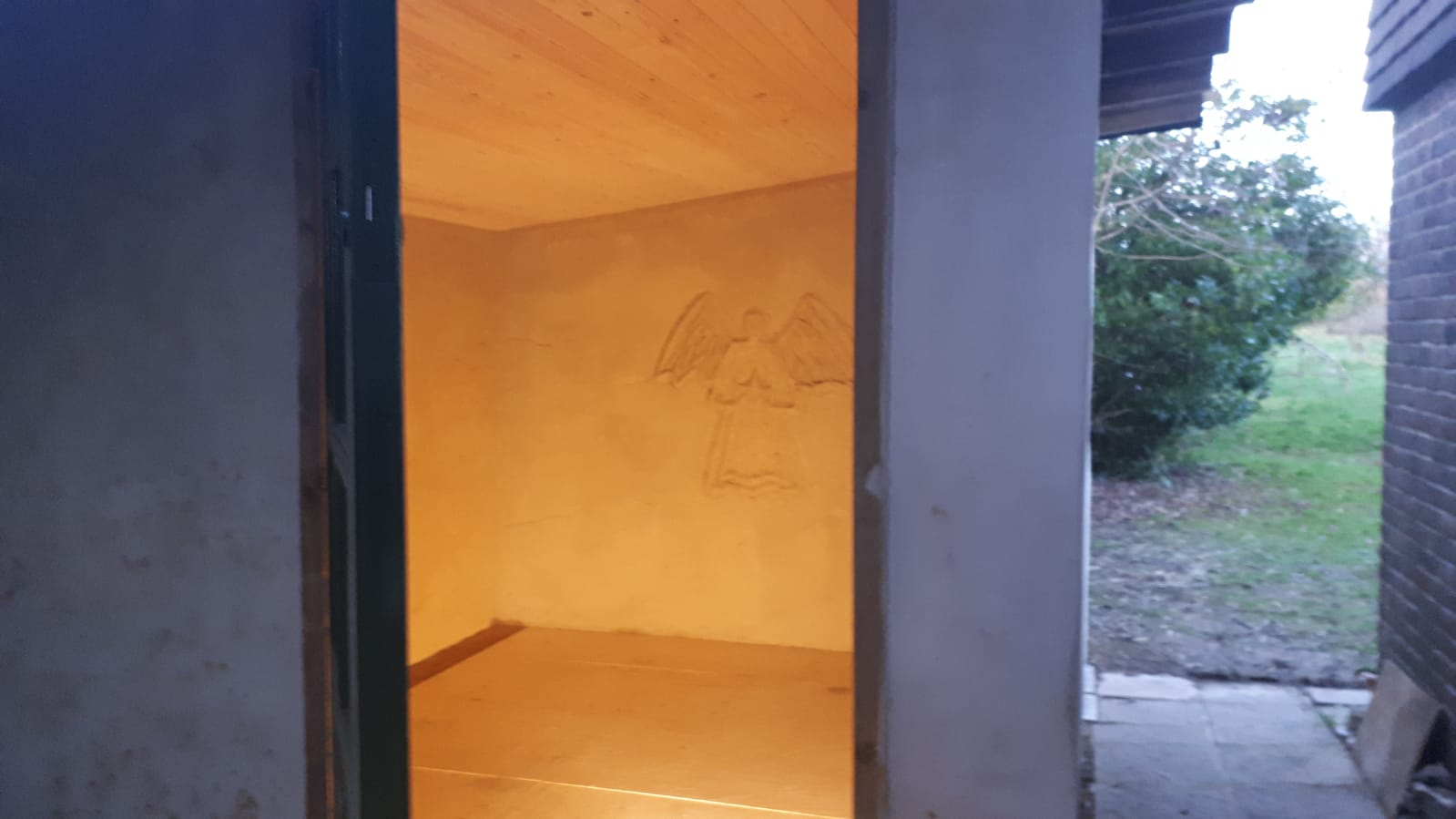 Monday to Friday 24-28th June
Clay plastering! This is an opportunity to learn or hone your skills in basic and decorative clay plaster techniques using clay from the ground. Priority given to volunteers on previous "light straw" week as this is a popular activity.
Satuday, 29th June
Laying an earthen floor. More experience in working with clay as a building material and specifically as a smooth and water resistant floor.

The property is built on rammed chalk foundations with a timber frame using wood from Vert Woods Community Woodland (www.vertwoods.co.uk) to support their woodland management programme. Straw from Middle Farm, clay from the ground within a stone's throw of the property, this is how building can be sustainable and healthy and offers a return to community supported architecture, like the classic barn raising and with your help, a contribution to the dissemination of natural and ecological building techniques. Please join us for this opportunity to get hands on experience and discuss theory while contributing to an innovative natural building.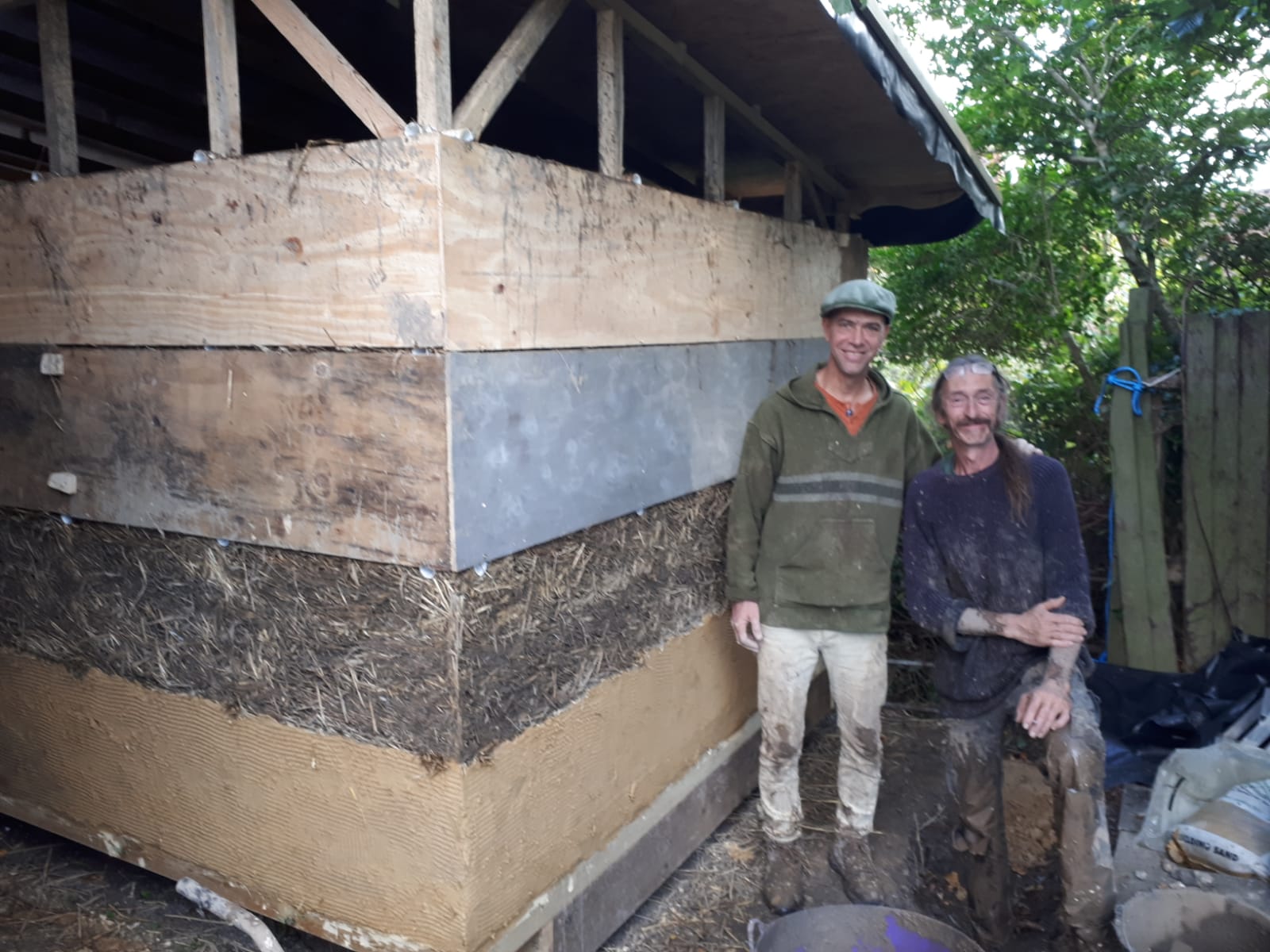 Jon Kalviac will be leading the build. With many years of experience and an outstanding reputation in the field of natural building, Jon ensures volunteers have a fun, value packed time.
COST
Free to those who participate in the building process including refreshments and vegetarian lunch. Once you have registered we'll send you a confirmation form and request for further details.
Any questions, email enquiries@alirabjohns.com
TIMES
Work will begin at 9am and end at 5pm. Please arrive no later than 8.45am.
FOOD
During the week, please bring a packed lunch, teas, coffees and snacks will be provided.
At the weekend workshops, a vegetarian lunch will be provided.
Accommodation
Please request details of local accommodation.