A writing workshop for new OR experienced writers living in Sussex on low incomes
About this event
Do you like writing stories or plays but find it hard to get started, keep going, or get things finished?
In this workshop at Electric Arcade with writer and performance poet, Rachel Shorer, we'll explore your motivations and barriers to writing.
Using fun writing exercises we will strengthen your confidence in your own ability.
Each one of us has a story to tell, and each one of us has a voice. This class will help you to find it.
---
This workshop is open to adults who live in SUSSEX and are on a LOW/NO INCOME*.
You can be new to writing or have experience.
---
Hosted by Ironclad Creative CIC as part of our CENTRE STAGE PROJECT - SUSSEX. It's kindly supported by Sussex Community Foundation.
Go to www.ironcladcreative.org to join our mailing list and hear about more workshops we run.
*We currently measure a low income as an income of £25k or under and savings of less than £6k for single people - and a joint income of under £30k and savings of less than £6k married/cohabiting people.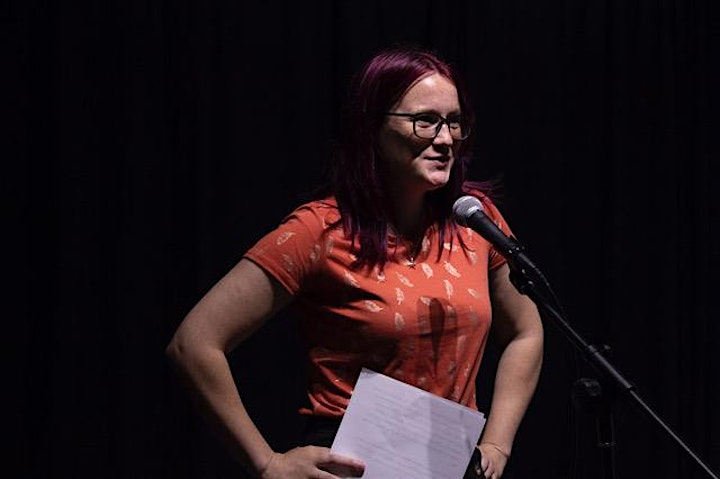 ABOUT THE TUTOR:
Rachel Shorer
Rachel writes fiction and essays and is a spoken word performer.
Her writing projects include:
-Day 34 of the Covid Pandemic 2020, a poetry film made as part of The Connect Project;
-Garret (or, How to Earn a Living as a Writer), a patron-supported essay series;
-10 Mistakes Every Girl Makes in her Twenties, a spoken word show which toured to living rooms around South East England, developed with the support of New Writing South, Lewes Live Literature, and Arts Council England.
-She is currently close to completing her first novel, a feminist retelling of Beowulf exploring the traumatic impact of abuses of power.
She has a Masters degree in Creative Writing and teaches writing in a range of settings.
Organiser of Building Writing Confidence
Ironclad Creative is a not-for-profit Community Interest Company.
We work with the cultural sector, artists and audiences to provide greater access, opportunity and development for early-career creatives - especially those ​who are disadvantaged or underrepresented.
We believe that a career in the creative sector should be available to all, transparent and achievable.
Our aim is to provide mentoring, development and artistic commissioning for emerging creatives from Brighton and beyond.
We run The Ironclad Hub - our FREE TO JOIN digital community for creative people.