Description
Building Your Brand From The Inside Out
At Impact Hub Westminster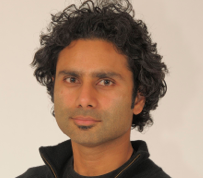 Your brand is not your shiny logo, or how you promote it. That's your brand image and communications.
If we were to squeeze a grapefruit, no matter how many times you squeeze it, you will never get pear juice, it will always be grapefruit juice.
This workshop will help you establish brand reality, and how to build your business from the inside out.
David Mark
David has been working in brand strategy, brand communications and human centred businesses for nearly 20 years. He has worked with brands such as PepsiCo, GSK, IBM and a number of start ups, including: Farm Drop, Sky Odd, Nimble Jack, 3WiseBears.
www.brandinfluence.co.uk
---
We know that you have the potential to be growing faster than you are, that you would like to make more impact, and would like to be more stable as a business.
Between May and July, Hubcademy is producing a series of business skills workshops to help you build your business, and grow your impact.
We're running this for you, and co-creating it with you.
We've designed it to help you build your business, and increase your impact.
Grow your Business. Grow your Impact.
Join the Journey.
Hubcademy.
Organiser of Building Your Brand From The Inside Out - Hubcademy