Your brand is what makes you stand out to candidates when you are recruiting. Will your brand attract the best talent?
About this event
Having a great employer brand helps you attract the best talent and establish your business credibility. Nicky Buckley, Managing Director, of East Midlands HR will give you insight into:
Benefits of developing your Employer Brand
How to develop an Employer Brand
Applying your brand to recruitment and induction practices
A strong brand will connect with your organisation's values and support the recruitment and retention of talented employees.
Your brand is your business and these helpful tips will provide you with affordable ways to make your recruitment campaigns effective.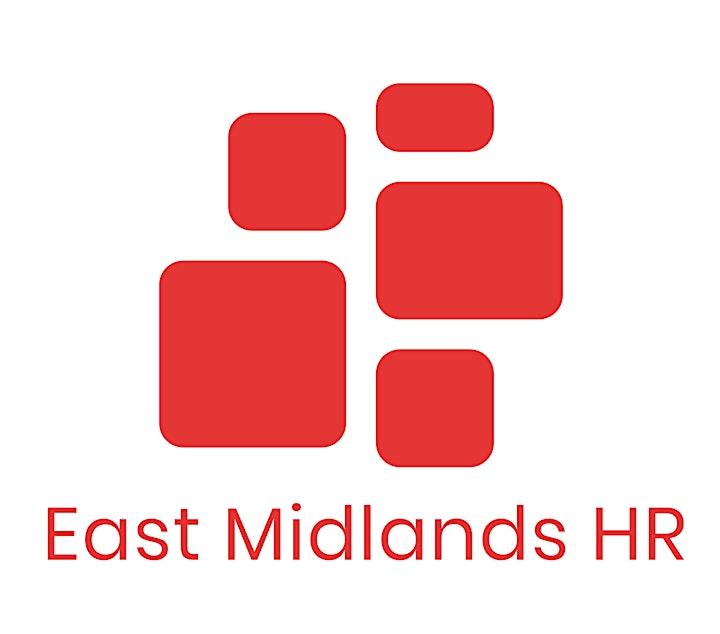 Organizer of Building your Employer Brand for SME Recruitment
Nicky Buckley is a highly effective and knowledgeable HR consultant, chartered MCIPD, with over 15 years' experience gained in both public and private sectors across a wide range of industries including retail, logistics, food production and SMEs.
Nicky is a qualified HR Professional with the Chartered Institute of Personnel and Development (CIPD) and her advice has supported managers, directors and business owners in dealing with many complex disciplinary & grievances, absence, capability and performance issues.
Nicky has managed HR Teams, implemented Time & Attendance, HR Systems, Performance Programmes, Redundancies, TUPE transfers (both in and out), Resourcing projects, written handbooks and policies, and has created and delivered a manager ability programme to support and develop Line Managers.
Nicky has a proven ability to partner business owners and managing directors with an understanding of the client's company, to provide value added, practical HR Services.
A qualified Corporate Wellness Ambassador and Mental Health First Aider which has given her the knowledge to build engaging and supportive workplaces.
Nicky is a member of the CIPD Northants committee, supporting the branch to provide events for HR professionals.
East Midlands HR is your business partner for people performance, located between Northampton & Wellingborough.
www.eastmidlandshr.com
Info@eastmidlandshr.com
07973 353 498