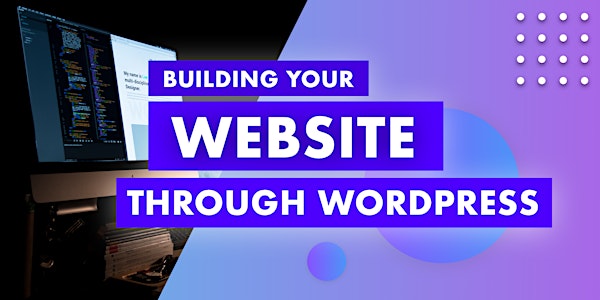 Building your Website through Wordpress
Did you know you can run a website for under £100 / year?
About this event
Yes this is completely possible and we will show you how you can do just that - no coding required at all!
WordPress allows its users to build powerful websites and blogs for completely free - it's the platform that has been around the longest and as such has the best level of support and structure on the internet!
All you pay for is hosting and domain services. You can of course research your own but we will also go over the ones we use for ourselves and our customers, exploring why.
In this workshop, we will go a step further than just PowerPoint presentations, we will create a live website - all who take part will be able to ask questions and direct the building of this website. We will choose a theme from the thousands available for free at WordPress, lay down the questions one should be asking when choosing a theme.
We will choose a web builder plugin, exploring which ones work best, for free or otherwise.
We will explore creating themes, headers, footers and parts of this website. We will create a three page. Link it with Google Analytics and integrate other free software.
GenSpec will be on hand to answer any and all of your questions re WordPress websites as our little way of supporting the local business community.
To join the workshop, please click the Access Event button on the event page or direct via zoom by clicking on the link below:
https://zoom.us/j/4919117552?pwd=Mlh1NmxoeXp2MTRCeGE3N0hGZ0FCUT09