Description
Join us at Europe House in London at 6 pm on Thursday 15 March for an evening to celebrate the Bulgarian language. The event aims to introduce non-Bulgarians to the language of this beautiful and fascinating country, and is open to all. It coincides with Bulgaria's presidency of the Council of the European Union and is held in conjunction with the Bulgarian Embassy in the UK.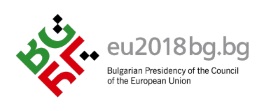 The event will include a talk on the history and culture of the Bulgarian language, followed by some local food and drink that will prepare your tongue for a taster class to get you speaking your first words in the language. By the end of the night you should be able to order kyopoolu in Kazanlak or tikvenik in Tsarevo. No prior knowledge of the language is required.
Tickets are free of charge but places are limited and registration is essential at the link on this page. Our language evenings are popular and we expect to exceed capacity. If you register and cannot attend, please cancel your ticket in good enough time to allow those on the waiting list to attend, by following these instructions or emailing stephen.turkington@ec.europa.eu. Please help us to avoid the frustration of empty seats and wasted food and drink at a fully-booked event.
If you have any special access needs (British Sign Language, Speech To Text Reporting or other) we will do our best to accommodate them if given sufficient notice. Please email stephen.turkington@ec.europa.eu with details.
Please also note that new security arrangements at Europe House may require you to undergo a security scan on arrival at the venue. For the same reason, in bookings of more than one ticket, the name of each individual attendee must be indicated.