Description
Bullying & Harassment
Unfortunately bullying and harassment in the workplace occurs far more frequently than you may think. Employers are not only liable for any bullying or harassment inflicted on their employees; they are responsible for preventing it.
This behaviour or conduct can be obvious in some cases but very subtle in others, making it harder to recognise, deal with and manage.
The effects of bullying and harassment can have profoundly negative effects on the targeted individual, any witnesses and your business. To learn more about how to try and prevent bullying and harassment, or lawfully manage any such cases, book a place on this half day training session.
Content:
Identifying bullying & harassment in the workplace
The negative effects of bullying and harassment in the workplace
Different types of discrimination
Discriminatory behaviour
Protected characteristics
The legal stand point
Learning outcomes for delegates:
List each protected characteristic
Describe what constitutes discriminatory behaviour
Recognise and differentiate between the different types of discrimination
Manage cases of bullying & harassment competently and lawfully
Who should attend:
Anyone who has responsibility for managing and maximising the performance of others.
Event details:
Date: Thursday, 21st June 2018
Time: 13:00pm until 17:00pm
Location: Dorking, Surrey
Meet the Trainer – Jo Brown: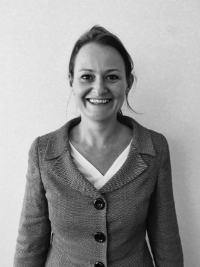 Joanna is MCIPD Qualified and equipped with a wealth of knowledge and experience to assist clients in covering a wide range of HR services, e.g, undertaking internal reviews of procedures and processes, managing disciplinaries, grievances and redundancies as well as any other HR project work to meet your requirements.
Joanna is also able to offer in-house training to clients covering a wide range of topics, please do get in touch if you have any requirements or simply would like to find out more.
Cost:
£80 + VAT per delegate for existing clients of EmployLaw Limited (please contact us for code); or
£125 + VAT per delegate for non-clients.
Please note the cost is non-refundable (unless the workshop is cancelled by us) and places are limited to a maximum of 15 delegates on a first come first served basis.