Description
Hi all
Join us in April for FREE business networking at Coffee & Natter in Burton.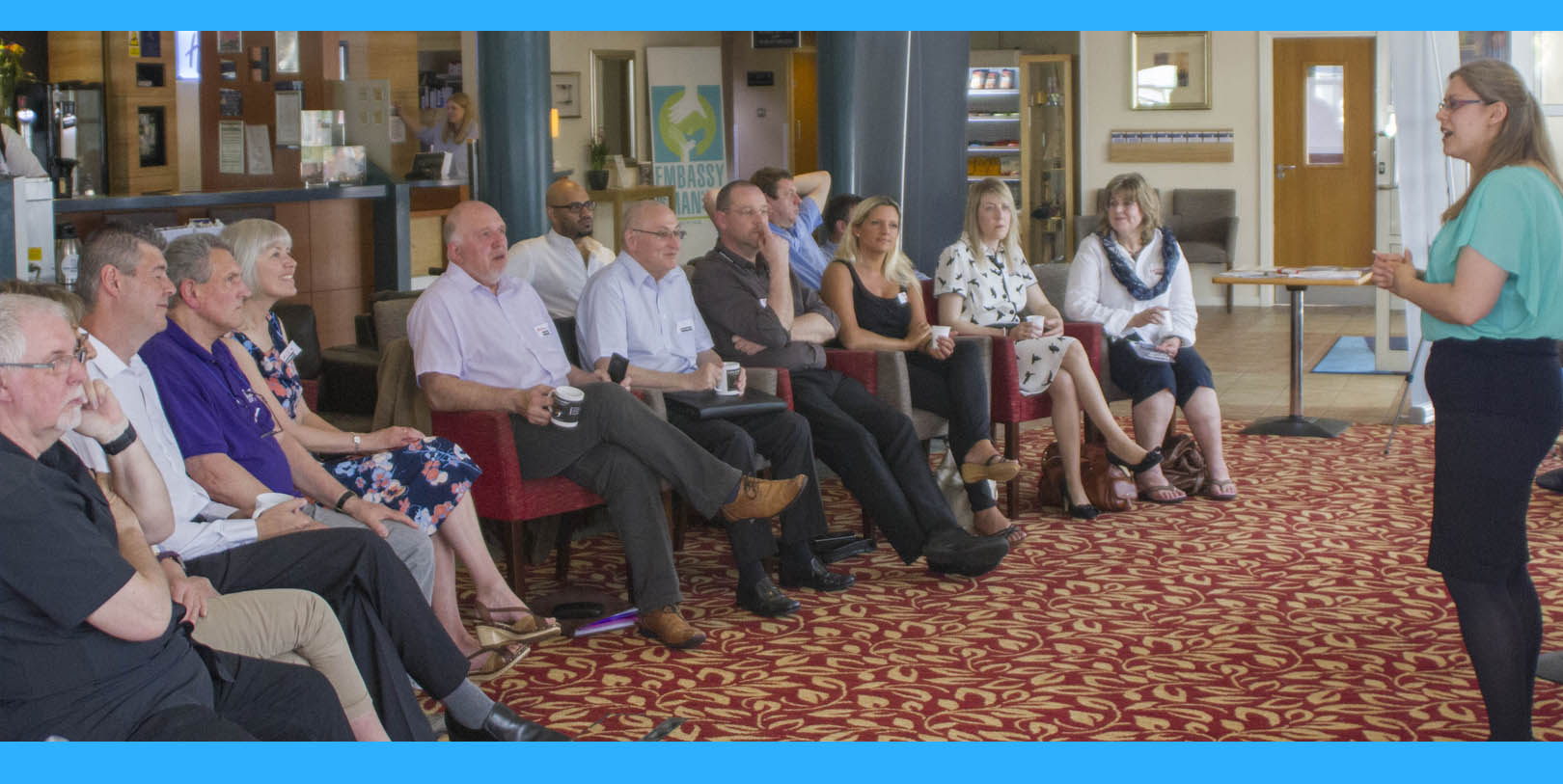 Whilst Host and Director Lyn Calver is away on holiday Pathway2Grow's Majid Waris shall be stepping in as Guest Host for the event, helping you to #Network, #Learn & #Grow!

Pathway2Grow hold Coffee & Natter in various locations across the country including Birmingham, Burton, Walsall, Derby, Telford, Wolverhampton and Bromsgrove as part of our mission to build a business community that can Network, Learn and Grow together. These free events give you the opportunity to meet professionals from a range of industries as well as listen to our high quality keynote speakers. There will be tea, coffee, water, biscuits and other sweet treats provided for free during the afternoon to give you plenty of energy for networking.

1.30pm to 3pm is the formal part with open networking before and afterwards to give those who need to leave for the school run or other meetings the opportunity to take part.


The Agenda for Thursday 26th April will be:

13:00 – 13:30 Registration & Networking
13:30 – 14:00 Welcome & Delegate Introductions
14:00 – 14:40 Keynote Speech - Jaz Greer
14:40 – 15:00 Business Clinic - Open discussion within the group
15:00 – 16:00 Open Networking, Photos and Video Testimonials
Keynote Speaker - Jaz Greer
Jaz Greer is a social media expert ranked in the top 10 social selling influencers in the world. He will be sharing some of his expertise on social selling with a particular focus on the changes to the Facebook algorithm. Jaz knows how to help small businesses focus on the aspects of social media that will get them the results they want.

About the Event

The Pathway2Grow "Coffee and Natter" business networking event is relaxed networking centred around a guest speaker, which will involve a presentation on a topic of interest to anyone seeking self-development and personal and business growth. Attendees are given the option of introducing themselves with a one minute intro to the rest of the floor; however, there is absolutely no pressure to do so!
We believe we provide a no pressure environment. If you wish to network that's fine, but if not then come and listen to the speakers. We believe we are an event for non-traditional networkers as well as experienced networkers.
We believe in building an online and an offline community and there are plenty of ongoing opportunities to converse and share with a WhatsApp group (send a message to 07970 641 286 to join), Facebook Group and also on LinkedIn as well as our monthly meets.
https://www.facebook.com/groups/pathway2grow/
https://www.linkedin.com/groups/8243224

So come and join us to #Network, #Learn and #Grow!
The venue is kindly provided by The Holiday Inn Express and the refreshments are sponsored by Love Burton and Burton Business Club.

Parking Information:
Free parking available on site.

Regards

Your hosts


Lyn Calver & Majid Waris, Pathway2Grow
and
Safaraz (Saf) Founder


P.S. Follow Us on @ThinkFest @Lceducation1 @JazGreer and @SafarazAli