Technical visit to Amiens, France coordinated by BRTuk and Irizar UK
About this event
Bus Rapid Transit UK (BRTuk) and our friends at Irizar UK Ltd are planning a trip to the ietram BRT network in Amiens, Northern France, on Tuesday 7th July. We will be following the successful format used for the technical visit to the Belfast Glider in 2019.
We want to gauge interest in the event before we firm up our plans. If you want to come but the date 7th July does not work for you please let us know via email (tom.hacker@wsp.com) as we will consider alternatives.
By accepting this Eventbrite invitation we will assume you are interested in attending based on the information below:
• Meeting date: 7/07/2020 time: 17:00 UK Time
• Meeting location: departure hall, Eurostar terminal, London St Pancras International
• Arrive in Amiens: 22:10 Central European Time
• Accommodation: TBC but likely the ibis Styles Hotel Amiens Centre
• Technical programme start: circa 09.30 (8/07/2020) end: 16.00
• Return from Amiens at 16:50 to London St Pancras International at 19:15
Our agenda will mirror the Belfast visit with presentations from operators and local officials, and visits using an ietram to see key stops and interchanges, infrastructure (priorities, P&R, etc) and the depot.
The package cost for BRTuk members will be between £195 and £250. Non-members can of course join the visit but an additional administration fee of £50 will be charged.
The total fee will cover:
• Travel by Eurostar and SNCF from St Pancras International to Amiens and return
• Overnight accommodation in a 3 or 4 star hotel
• Breakfast and lunch on the 8th.
• The presentations and technical visits
About Amiens
Amiens is located north of Paris and the city has a population approaching 133,000. The city is known for the tallest cathedral in France and straddles the river Somme, around which there was heavy fighting in both world wars. It is the resting place of Jules Verne whose works inspired the naming and liveries of the 4 ietram routes.
On 1st May 2019 Keolis on behalf of Amiens Metropole commenced operation of 43 Irizar 18m articulated, 100 % zero emission ietrams operating on 4 "nemo" lines which gave a new heart to the "Ametis" public transport network. The vehicles are operated from a newly built bespoke depot which covers 6 Hectares (14.82 Acres), has parking for 150 buses and is situated north of the city.
All "nemo" lines are over 10km in length connecting key healthcare, education, shopping and other destinations. These four BRT (BHNS – High Level Bus Service) lines operate peak 8-minute and off-peak 10-minute service intervals from 04.00 to 00.00 daily.
The ietrams are fitted with fast charging battery energy packs. They are charged on route by ultra-fast opportunity pantograph style charging stations which are located at the end of each of the 3 main routes.
Irizar were contracted to deliver a turnkey solution and took full responsibility for all the fast charging infrastructure in the depot and on route.
Tom Hacker, BRTuk Secretary (tom.hacker@wsp.com) will be pleased to tell you more about BRTuk and how to become a member.
tom.hacker@wsp.com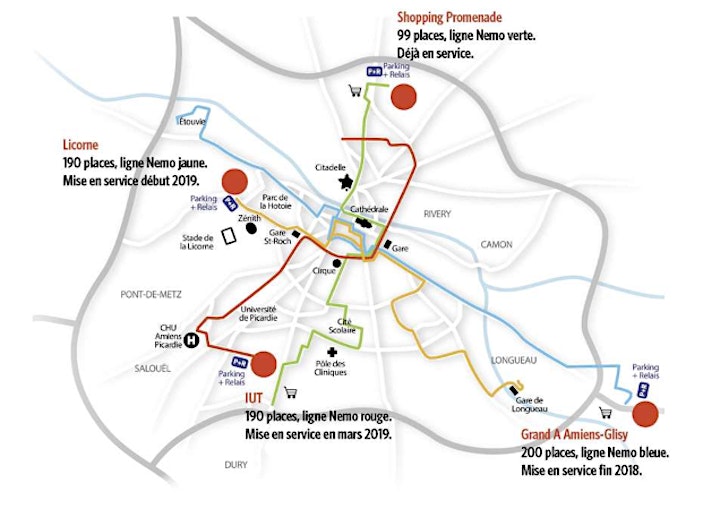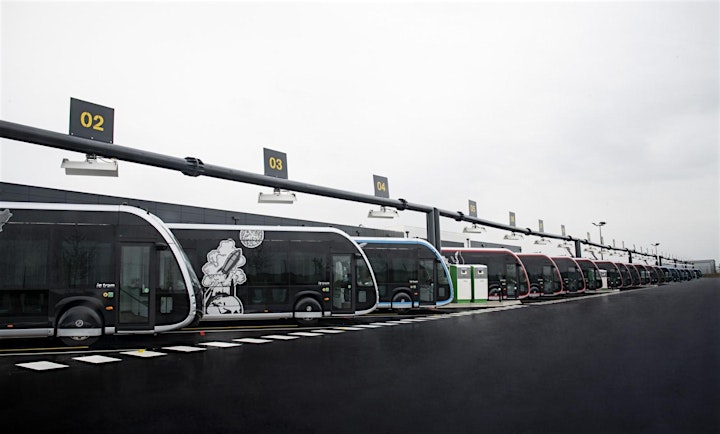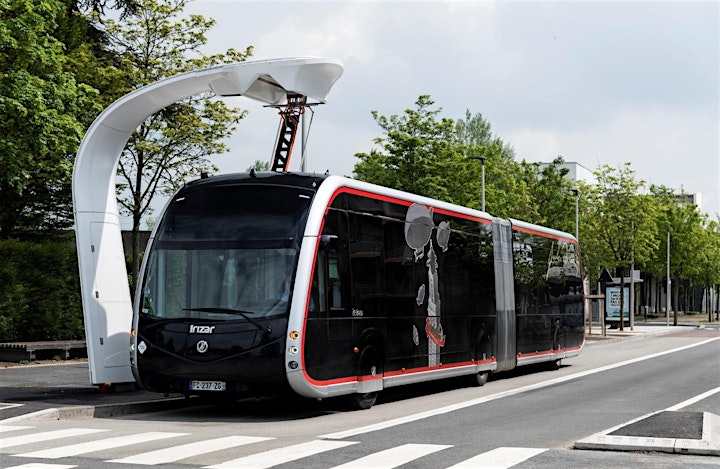 Organiser of Bus Rapid Transit UK Technical Visit 2020 Amiens (France) *EOI*