Learn to achieve your strategic objectives and goals by harnessing the power of your own people to achieve greatness TOGETHER!
About this event
In 2016, Harvard Business Review reported that 67% of CEO's globally failed to deliver on their strategic objectives, due to poor internal execution!
In 2017, the National Employee Well-being Survey reported 84% of employees experienced work-related symptoms of poor mental health, yet only 16% felt able to speak to their line managers through fear of negative implications to their job or career prospects!
We believe one of the biggest challenges' businesses face today is how to improve their strategy execution capability, whilst pro-actively supporting a positive mental health environment!
In order to protect our people we must learn to work smarter not harder!
Business Agility is key to every organisations success and is the ability to flex your entire workforce quickly and effectively to align to, and deliver on, changing Customer and Business needs. An essential skill in our world of rapidly changing technology and ever increasing Customer expectations!
To achieve true business agility you need to be able to align your entire workforce to deliver on those challenges, which means you need to ensure they are engaged, educated and empowered to be able to collaborate effectively, change quickly and innovate regularly!
This masterclass will help you understand how to use LEAN methods to start that journey and deliver real value by harnessing the power of your own people to successfully deliver those challenging operational goals, whilst also creating an inclusive and collaborative culture.
We will demonstrate how our LEAN framework provides the technical skills required to create an army of practical problem solvers, whilst also pro-actively supporting the creation of a positive mental health environment where your workforce can thrive!
Who should attend?
This event is intended for all Senior Business Leaders who have a responsibility for Strategy Development and/or Strategy Deployment (effective execution).
What is included?
An afternoon workshop demonstrating how you can use Lean techniques to harness the power of your entire workforce to effectively achieve your strategic goals, whilst developing and supporting a positive mental health environment. (Note: A portion of this workshop is activity led game play to demonstrate the concepts)
GIFT: This masterclass includes an exclusive follow-up strategy workshop session with your senior leaders to help focus on the individual needs/challenges facing your business. (Note: This 'Gift' session is limited to a maximum of 2 hours per client)
See our other events, dates and locations here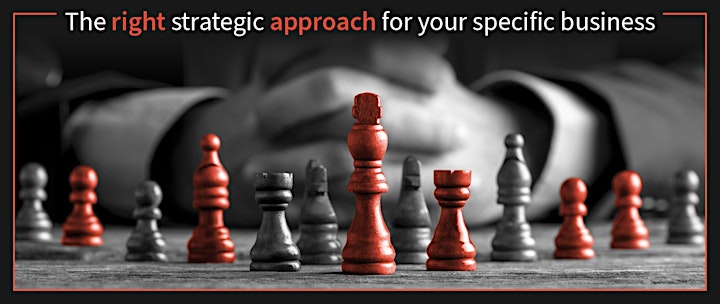 Organiser of Business Agility MASTERCLASS
Here at MaxCap we help you to maximize your people, process, and system capabilities, in order to help you achieve your 'Operational Excellence' ambitions.
Focusing on your desired 'Outcomes' we help you to develop the right strategies to deliver those results! 
We understand that achieving true 'Operational Excellence' requires more than just technical competency: it needs a collaborative and innovative culture that engages the entire workforce in continuous practical problem solving.
We believe LEAN is the most effective methodology to deliver strong, sustainable foundations for any Operational Excellence initiative, whilst also building an inclusive and collaborative culture that drives innovation and fosters an environment that pro-actively supports positive mental health.
Knowing that people are your greatest assets, we help you engage, educate and empower your own people to ensure true, sustainable success follows.
Achieve greatness TOGETHER.............Think LEAN!