Description
Business Agility with Okaloa Flowlab® | 2-day of training
IN THIS CLASS you will use simulations to engage the intuitive as well as the rational brain while learning about the foundations of business agility.
Business agility is more than scaling agile (development) practices. It is more than the sum of different organizational units that each implement their own chosen agile method on their own little island, constrained by a traditional management system. Nor is it a top-down imposed one-size-fits-all big agile model that fits everybody and nobody. It is a different way of thinking about agility.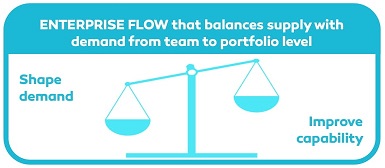 DAY 1 – CORE AGILE CAPABILITIES
Explore flow, collaboration and learning as core agile capabilities as opposed to methods and practices that do not scale.

Learn how to use simulation as a way of teaching and coaching the core agile capabilities in a way that inspires action not just talk

Experience how to teach agility at all levels and across all functions (not just IT) in the organization
DAY 2 – SCALED AGILE THINKING
Learn about enterprise flow, networked collaboration and organizational learning as the core capabilities for business agility.

Use simulation to explore scaling problems including cross-team dependencies and balancing demand with supply in end-to-end flow.

Explore the use of Customer Kanban to manage capacity downstream, and triage and order points to shape demand upstream. Apply what has been learned in the context of agile portfolio management.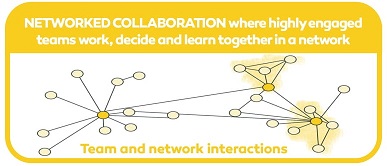 BUSINESS AGILITY REQUIRES

New ways of teaching and coaching agility that engages and mobilizes all levels of the organization (including decision makers) across all functions (not just IT or software development).

A different way of thinking about change where agility spreads virally through the (informal) network.

Agile thinking at scale to develop unique capabilities to thrive in an ever-changing and highly competitive business landscape.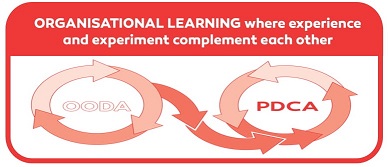 WHO SHOULD ATTEND
The workshop is intended for agile coaches and practitioners who want to engage business as well as IT (including decision makers) in their agile initiatives. It is a must for coaches and trainers who want to use Okaloa Flowlab in their own trainings and workshops.
ABOUT THE TRAINER
Patrick Steyaert of Okaloa, a principal lean agile coach with extensive experience in practicing Kanban, will be your workshop facilitator. Patrick received a Brickell Key Award in 2015 as a recognition for his contributions to the Kanban community. He is also a regular speaker at Kanban and agile conferences.
To Learn more about this course and Okaloa click here.
Cancellations & Refunds
We reserve the right to postpone or cancel this course if there are insufficient registrations. In this case, you will be offered an alternative date or a full refund. We will not be responsible for any other costs incurred.
Refund requests:
up to 30 days before start date - 100% fee retained
30 or more days before start date- 100% refund
Contact: education@actineo.email