Business AM with Mike Southon & Brad Burton (Trade Stands booking page)

Tuesday, 26 February 2013 from 08:00 to 13:00 (GMT)
Event Details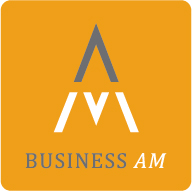 What is Business AM?
Investment Sense brings you Business AM, a morning of superb networking, with business people from all over the East Midlands attending, plus the opportunity to hear two world class speakers.
All proceeds will be donated to the NSPCC, which will go to help with their projects and calls centres, locally here in the East Midlands.
Why exhibit at the event?
Great networking. We are expecting the event to be hugely popular and are expecting over 100 delegates to attend, giving you a great opportunity to promote your business whilst helping a brilliant cause
Exclusivity. We will only allow one trade stand from each industry; you won't be exhibiting next to one of your competitors!
Great speakers. Mike Southon and Brad Burton are both world class speakers and business leaders. Getting them both on the same stage will be a real treat and makes this an event not to be missed
Great cause. The NSPCC protect children throughout the country and has a vision of ending cruelty to children in the UK. By attending the Business AM not only will you hear great speakers and make new business contacts, you will be doing your bit to help the NSPCC achieve its goal
Further details
When?

Tuesday 26th February 2013

Format?
8.00 – 8.30: Arrival
8.00 – 9.30: Open networking
9.30 – 10.30: Mike Southon 'Something about Richard Branson'
10.30 – 11.00: Break
11.00 – 12.00 noon: Brad Burton
12.00 – 1.00: Networking & departure
Where?
The Village Hotel, Brailsford Way, Chilwell, Nottingham, NG9 6DL
Price?
£22.50, all profits will be donated to the NSPCC, we aim to raise £3,000 from the event
Questions?
Contact Phil Bray on 0115 933 8433 or email phillip.bray@investmentsense.co.uk
In association with:
Investment Sense
The Village Hotel
LV=
Supported by: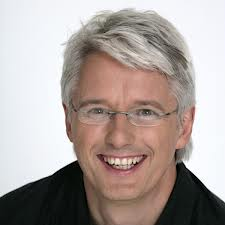 Who is Mike Southon?
Mike will be delivering his new keynote speech: 'A Touch of Branson', which explains how Sir Richard Branson turns his good ideas into great businesses. It's based on the five on-stage interviews Mike has done with Sir Richard over the past year, as well as extensive research and interviews with key people in Virgin Group.
It really will be a great opportunity for everyone, from people just starting out, to those growing their business, to learn how find some of that 'Branson magic'.
Mike Southon is one of the UK's leading authorities on entrepreneurship and sales, with a weekly column every Saturday in the Financial Times.
Mike is co-author of several best-selling business books, including The Beermat Entrepreneur and Sales on a Beermat. He is a Visiting Fellow in Innovation and Entrepreneurship at London South Bank University and has made frequent appearances on television and radio.
Mike built and sold his own company in the 80s and worked on seventeen different start-ups in the 90s. Mike Southon is now one of the UK's leading entrepreneur mentors, and delivers over 100 presentations every year, all over the world.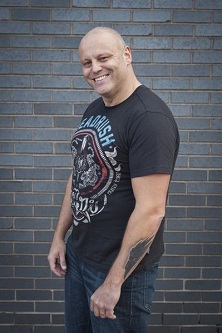 Who is Brad Burton?
Six years ago Brad delivered pizzas to keep his start-up business afloat, now he delivers hilarious, inspiring, laugh out loud talks on life, business and motivation.
Never one to toe the conventional line, Brad used the motivation of £25,000 of personal debt and many people telling him "it'll never work" to build the world's fastest growing business breakfast network; now a multi-million pound international business.
Don't underestimate Brad. The jeans, t-shirt and Manc accent conceal an energy and incredible ability to make things happen that is truly infectious and will hugely inspire your audience.
How will the event help the NSPCC?
All profits from the event will be donated to the NSPCC.
The NSPCC help children throughout the UK in many ways and run a wide variety of projects, centres and helplines, the most well-known of which is probably Childline.
Each year the ChildLine service receives thousands of calls, from children and young people in distress, wanting to talk about a problem they face. In addition to this, caring adults can call the NSPCC Helpline if they are worried about a child's safety. The support and advice received calms fears, solves problems and, in the most extreme cases, even saves lives.
We hope that the Business AM event can play a part in helping the NSPCC achieve its' vision of ending child cruelty in the UK.
When & Where
The Village Hotel
Brailsford Way
NG9 6DL Nottinghamshire
United Kingdom


Tuesday, 26 February 2013 from 08:00 to 13:00 (GMT)
Add to my calendar