Description
"Growing a business often brings multiple challenges. The difference between the success and failiure of a business is how you deal with the challenges of an expanding business.
The seminar with give you the chance to step out of your business and get focussed. It is ensured that you will leave the seminar concrete ideas on how to take control your time management, make your team more effective, and increase your business profits, With this practical session, you will have a clearer direction and new tools to help you reach your goals faster."
Owain Williams is a Business Growth Enabler for NatWest in North Wales and is part of #NatWestBoost.
In a nutshell, his role is to provide business owners with the tools, skills and connections needed to start , develop and grow their business. He works with individuals like Les Murray and business support agencies to enable this to happen.
Les Murray is a coach with Action Coach. Les has many years of experience of working with retailers and industrial companies and wants to share with you how to grow your business successfully.
AGENDA
9.30: Tea, coffee, pastries
10.00: Introductions and Objectives - Owain Williams
10.15: Growing your Business - Les Murray
11.00: Q&A - Les Murray
11.10: The Ideal relationship - Owain Williams
12.00: Wrap up and close - Owain
All information used in this presentation you are registering for relating to this event is produced by Natwest and relevant presenters for information purposes only and is for the sole use of the attendees at the presentation.
Whilst we feel this topic is beneficial to business owners, the views expressed are not intended to be and should not be viewed as individual advice or as a recommendation.. Any views expressed in the presentation are not necessarily those of NatWest and should not be viewed as individual advice or as a recommendation. You should seek independent advice in respect of issues that are of concern to you.
To the maximum extent permitted by law we expressly disclaim all representations, warranties, or assurance of any kind, expressed or implied, that are made to the accuracy or completeness of the information contained in this presentation and no member of RBS/NatWest accepts any obligation to update or correct any information contained herein.
'During the event I will be taking photographs on behalf of NatWest with a view to posting on social media to promote the service we offer to our customers, if you do not wish to be included in the photographs please notify me'
By registering for this event you agree that you have read and expressly agree to the use of your personal data submitted as part of your event registration by Eventbrite in accordance with their Terms of Service: (https://www.eventbrite.co.uk/support/articles/en_US/Troubleshooting/eventbrite-terms-of-service?lg=en_GB), Data Processing Addendum for Organisers (https://www.eventbrite.co.uk/support/articles/en_US/Troubleshooting/data-processing-addendum-for-organizers?lg=en_GB_) and Privacy Policy (https://www.eventbrite.co.uk/support/articles/en_US/Troubleshooting/eventbrite-privacy-policy?lg=en_GB), which Eventbrite may update from time to time.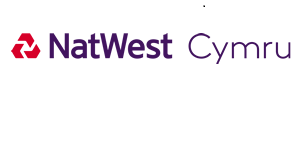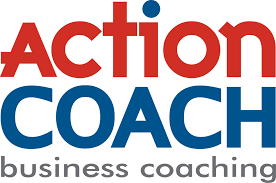 WORKING WITH