Actions and Detail Panel
Business Basics for new businesses - seminar
Tue 18 April 2017, 17:45 – 20:30 BST
Description
Business Basics for new business
As the owner of a new business - sole trader or limited company - you need to know a lot about business and accounting is probably not your strongest point. This seminar will help you get to grips with the essential things you need to know to run a profitable business, keep on top of your legal obligations and run your accounts as efficiently as possible, giving you more time to focus on what you really love about your business.
Whether you are in the early stages of your business or have been in business for some time but are not convinced you've had the best possible advice, this seminar – jam-packed with useful tips and delivered in Plain English – is for you.
It will give you a sound overview of all the essential accounting matters you need to understand in order to run and grow your business, achieving your ambitions whilst staying on the right side of HMRC.
You will learn:
How to make and implement tax-efficient decisions, planning ahead to make tax savings.
How to make your bookkeeping practice as time-efficient as possible, ensuring you keep all the records you need.
How to understand your cashflow to secure the stability of your business and plan for growth.
What you need to know about VAT.
If you run your business as a sole trader or limited company and are new to business or simply new to Coalesco, you will get comprehensive seminar notes with plenty of practical information that you can take away and apply to your business immediately to save tax, become more profitable and grow successfully.#
To guarantee your place at this event, you MUST book online through Eventbrite.
About the presenter: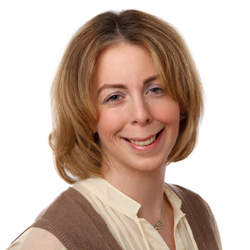 Linda Frier is the driving force behind Nottingham's award-winning accountancy firm, Coalesco, dedicated to helping owner-managed businesses grow and thrive. Her Plain English approach to accountancy is designed to help her clients take better control of their business, not be baffled by financial jargon. Coalesco's annual client satisfaction survey voted them "100% friendly", just one of the things that makes Coalesco the client's favourite, along with free meetings and phone calls, fast turnaround of work and, always, a cup of coffee and a smile.
Delegates from previous Coalesco workshops say:
"The top tips were very useful."
"Very useful practical examples of how and why cash flow procedures work."
"Made me think about what I do on a day to day basis and how to best view income and expenses."
"I found it all extremely useful."
"Real examples, applicable now."
"Covered all aspects of VAT from different schemes to VAT inspections."
"Clear overview coupled with specific step-by-step guidance."
"The presentation was very good, backed up by great notes and interactivity."
Terms & Conditions
Please note that we ask you to book through the Eventbrite system so that we have an accurate record of numbers attending to allow us to cater and prepare handouts accordingly.
We reserve the right to change the venue should, for example, delegate numbers be different to those expected and any change will be communicated to all delegates through the Eventbrite booking system.
Should illness or unforeseen circumstances require us to cancel or postpone the event, we will notify delegates through the Eventbrite booking system.