In this session, John Attridge will share with you his new book, covering his business journey with over a hundred nuggets of wisdom
About this event
Business blunders and bloody great ideas
In this session, John Attridge will share with you his new book, covering his business journey with over a hundred nuggets of wisdom from his vast thought leader black book, a collection of case studies, Johnisms pivotal moments and examples of why some people in business survive despite their best efforts not to and the rest fail.
BBXUK founder and CEO and Digital Trade pioneer since 1989. John has successfully sold two businesses, one in a trade sale and the other a stock exchange, listing both for 8 figure sums. He has had various NED roles and experience in Insurance, Car Rental, Media, Sign, Print and Hospitality. 16 years on the ECB "D" list umpires panel officiating in the 4-day MCCA final, the National knockout final and televised national 20/20 club final.
Keynote Speaker, Author, Coach and Entrepreneur.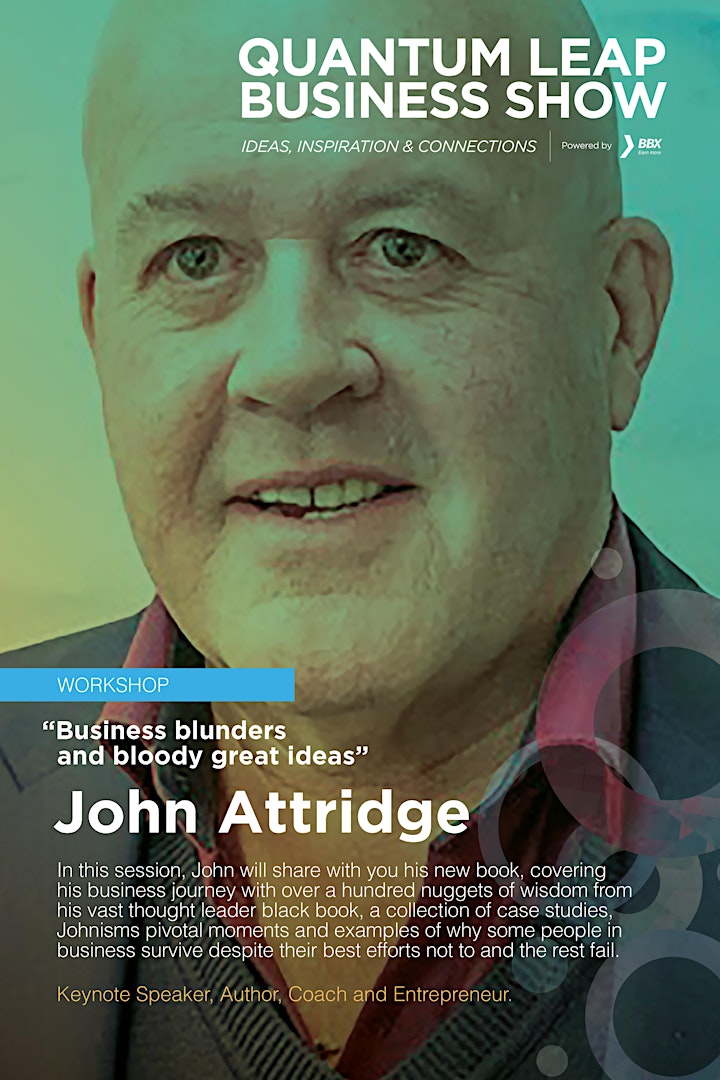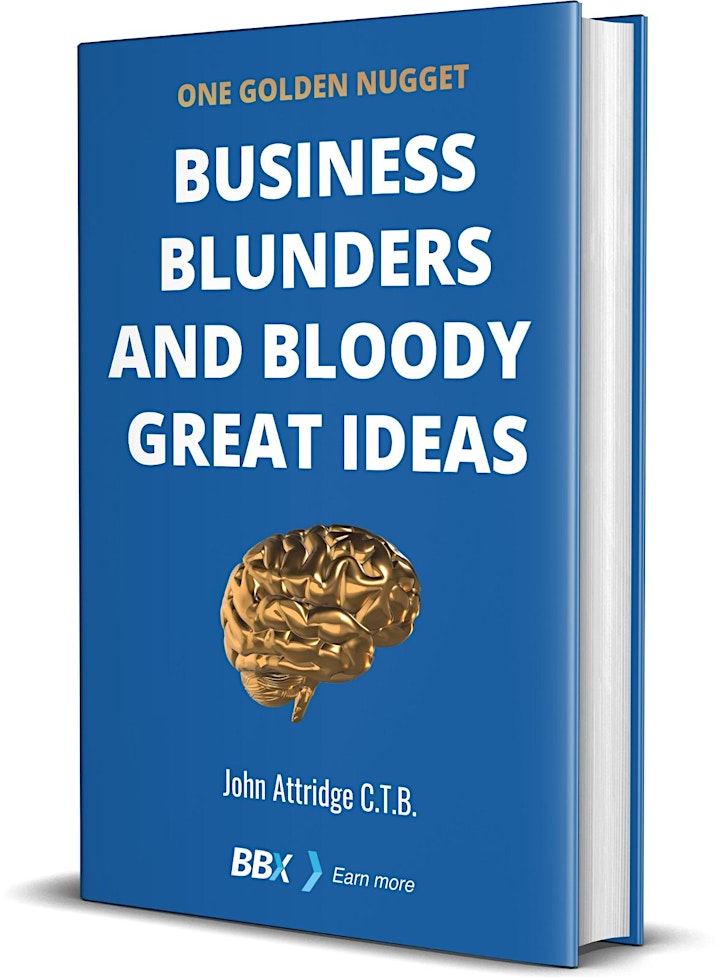 Organiser of Business blunders and bloody great ideas
Thursday 24th June from 9am GMT
Giving something back to small businesses, after a year of challenging times.
Connecting small businesses across the world – Join the UK, US, Europe, Africa, Asia & Australia in three time zones.
Powering up the Global Small Business Community. Let's get focused on making 2021 & beyond a terrific year. This is the show for all the growth focused owners & entrepreneurs across the world.