Description
Join us for the next Lake Yard Business Breakfast at the Lake Yard Waterfront Club at Dorset Lake Yard in Poole, for a good buffet breakfast, guest speaker and the oh-so-essential networking at a lovely venue.
We are hoping for a lovely sunny morning again so that we can sit by the water for our introductions, news, and guest speaker who is our friend and chocolatier Mick Collins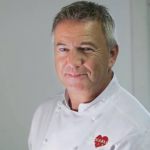 "I started making handmade chocolates as a young lad at home and then, after joining the Royal Navy at 16 years old, I made and sold the Pusser's Navy Rum truffles on the black market, to the ship's company! Then after my career as a Detective at New Scotland Yard in The Metropolitan Police, I worked on The Navy's Special Investigation Branch before starting Chocablock in 2013. We have supplied Rolls Royce for several years and made chocolates for two members of the Royal Household which I didn't expect when I started in an upstairs cupboard in hairdressers in Albert Road, Southsea!"
Anita
Caption Competition
What is Richard saying above?
You can answer in the booking form!