Location
Garden Room
The Scores Hotel
76 The Scores
St Andrews
KY16 9BB
United Kingdom
Refund policy
Refunds up to 1 day before event
Description
'Getting More Done' - Achieving more yourself and through your people
Date: Wed 25 October 2017
Venue: Garden Room, The Scores Hotel, 76 The Scores, St Andrews, KY16 9BB.
Times:
- 7.30am: Networking + Continental Breakfast
- 8am: Members & Guests introduce themselves
- 8.15am – Speakers
- 8.55am (approx.): Q&A
- 9am: Event ends
Speakers: Dr Sandra Romenska, University of St Andrews and Sam Forsberg, ActionCOACH Scotland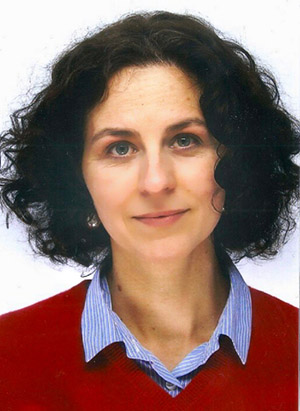 Dr Sandra Romenska is senior lecturer and Director of Teaching at the University of St Andrews School of Management. She has experience in teaching leadership, organisational change, research methods and human resource management.
Dr Romenska has delivered numerous executive education programmes on leadership, won awards for teaching excellence and has been an invited speaker at the Project Management Institute Global Congress GAC Forum, the World Universities Forum at Davos, UNESCO and Fulbright events and the European Commission's Institute for Prospective Technological Studies.
Sandra has managerial experience in the non-government and charity sector after working with Save the Children-UK. She is a member of CIPD and a fellow of the Higher Education Academy.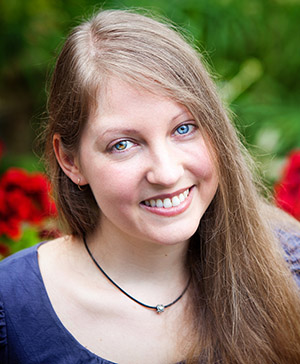 Sam Forsberg is a Business Coach and Business Growth Specialist at ActionCOACH Scotland. A graduate of the University of Newcastle in her native Australia, she has qualifications in IT, Business Systems, Management Accounting, Psychology/Behavioural Analysis and Coaching.
Sam grew up in a small business and, despite seeing the many challenges firsthand, has been a business owner herself for 11 years. She helps other business owners get their businesses running more effectively, profitably and sustainably so they can take a step back and focus on growing and running the business, rather than feeling like it runs them.
Sam has experience across corporate, SME and third-sector organisations, as well as across a range of industries including haulage, telecoms, IT, professional services, funding, hospitality and retail.
CAN YOU BE A BETTER LEADER? Will you benefit from learning how to maximise your leadership effectiveness? Dr Romenska's talk will aim to offer a rich, research-based interactive experience designed for professionals in leadership positions who aim to develop their leadership capacity further.
Her talk will be structured along four themes:
Leadership and power.

Understanding and learning from failure, the importance of feedback.

Are leaders overrated?

Leading change versus unpredictability and complexity.
A blend of facilitator and participant input will provide opportunities for engagement in experiential activities, group problem-solving tasks, video cases and discussions, enabling participants to relate their personal experiences to some of the latest research developments in the area of change lead.
WANT TO ACHIEVE MORE? Our 'always-on' access to technology and modern lifestyles means we often find ourselves as busy fools – constantly busy doing endless activities, yet failing to feel like we're making any progress.
In a session filled with common sense that's unfortunately not common practice, Sam Forsbergwill share three key principles for greater productivity and introduce the audience to 3-5 tools they can start using immediately to achieve more of the things most important to them.
Why you should attend
By the end of the event, participants will be able to:
Understand better approaches for influencing others and themselves for the achievement of desired team and organisational outcomes.

Identify and evaluate the effectiveness of different types and sources of power.

Identify factors which lead to failure in change initiatives and use techniques for helping teams learn and develop.
Participants will also have an opportunity to evaluate the applicability of the discussed issues for their own practice and discuss potential implications across a variety of organisational contexts.
In Sam's part you will:
1. Discover the truth about multi-tasking and its impact on our effectiveness
2. Learn how to connect Clarity and Accountability to maximise performance
3. Explore the hidden costs of trying to do too much
Receive handouts that will help you understand where you're investing your time, how to finish each day feeling fulfilled and how to S.E.T yourself up for success to maximise your productivity.
BOOK NOW
Book your place by 12:00 Monday October 23 2017.
PARKING
There is free car parking outside on The Scores. You can usually get a space if you arrive before 8am. If you can't get one, there are two large car parks nearby:
- Bruce Embankment Car Park, St Andrews, KY16 9AB. [Behind the British Golf Museum] Google Maps - https://goo.gl/maps/a1P1dsPLEz12
- Petheram Bridge Free Car Park, St Andrews, KY16 9SG. Google Maps - https://goo.gl/maps/3BtfNrqYcw32