Business Breakfast Meeting: Examining the Role of Human Behaviour in Developing New Products and Services

Friday, 6 January 2012 from 07:30 to 09:30 (GMT)
Event Details
New Year, New Ideas
Business Breakfast Meeting at WMG, University of Warwick
Examining the role of human behaviour in developing new products and services                                           
 Friday 6th January 2012, 7.30 – 9.30am     
The SME Programmes Team at WMG is delighted to invite you to the International Digital Laboratory for an insight into WMG's research expertise in Experience Led Innovation. The term Experience Led Innovation stems from the recognition that the success of most innovation depends heavily on deep understanding of the behaviour of people.  Join us for a briefing and discussion about WMG's expertise in this area, along with its plans for a funded programme of tools and demonstrators to support SMEs in the region.  You will be encouraged to give your own feedback about what you have heard and meet other businesses in a networking session over breakfast.   
Although this is an area of very broad interest to businesses of all types, this meeting would be of specific interest to companies in the following sectors:
·        Energy Efficency/Eco Products
·        Culture/Heritage
·        Built Environment
·        Customer Service/Engagement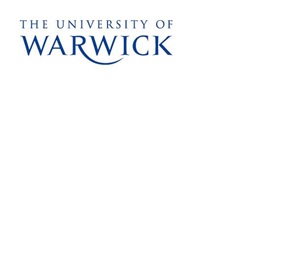 When & Where

International Digital Lab
The University of Warwick
CV4 7AL Coventry
United Kingdom


Friday, 6 January 2012 from 07:30 to 09:30 (GMT)
Add to my calendar
Organiser
WMG, The International Digital Lab
WMG SME Team


WMG has a dedicated SME Programmes Team, led by Dr Mark Swift. The team links SMEs directly with the research and emerging technologies available within the International Digital Laboratory and the new International Institute for Product and Service Innovation. WMG has a long tradition of working with small and medium-sized enterprises (SMEs) in order to help them access new technologies and become more competitive.
Services
The team offers a range of services including:
Technology Demonstrations, Workshops, Networking Opportunities, Expert Consultancy, Access to Funding, Access to Research and Development Capability, Access to Students and Graduates. 
Expertise
We have expertise in a range of areas across digital technologies, materials, manufacturing and business management. Current key themes include:

Smarter social media, e-business models, cloud computing, digital manufacturing, mobile apps, product and service evaluation, smart materials, plastic electronics, sustainable polymers and composites, energy usage initiatives and visitor experience technology.

Business Breakfast Meeting: Examining the Role of Human Behaviour in Developing New Products and Services