Business Club - Being an Empowered Woman with Julia Keys & Jaqueline Coles
Description
Business Club are thrilled to host an exclusive discussion with authors Jacqueline Coles and Julia Keys.
Join us for an uplifting networking event with a difference, hearing from two inspiring woman about how they have become 'empowered' and are now on a mission to empower others.
'The MANScript' - the ultimate guide to surviving and thriving infidelity – was put together by Julia Keys (wife of TV presenter Richard Keys) and her best friend Jacqueline Coles, and they are returning to their Merseyside roots to join us for this event.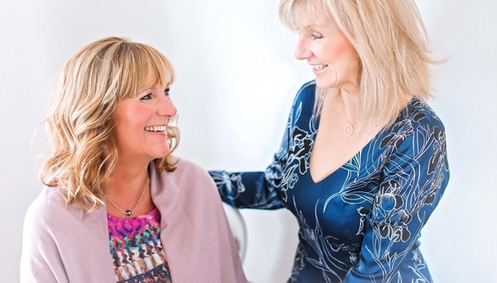 Having met as teens and trained together as nurses at Clatterbridge and ArrowePark fate brought them together again at a pivotal point and led to the creation of their new book.
While their book focusses on how to "navigate the tumultuous times to come out stronger and happier", they are also drawing on their wider life experiences to empower other women in every area of life! Whether you are wanting to feel more empowered in life, love or business – Jacqueline and Julia will be sharing their insights in conversation with The Women's Organisation.
This is a one off event so don't miss out!
Join us on 23rd August 2pm-4pm
At The Women's Organisation, 54 St James Street, Liverpool, L1 0AB
This is a FREE event! Please book via Eventbrite, alternatively you can contact our team via 0151 706 8111 or hello@thewo.org.uk.
About Business Club
The Women's Organisations Business Club is an exclusive women's only networking group which is open to female business owners.
Membership is open to female business owners only and is per individual not per business. Additional staff members can be booked onto individual events as you go. Our events will mostly be held at our flagship building, 54 St James Street in Liverpool but members are welcome to join from anywhere.
How much does it cost?
We don't have a membership fee as such. All we ask is that you make a one-off donation to The Women's Organisation charity. This donation will help towards the cost of running Business Club and help us continue to deliver our support for women in business. The minimum donation is £25 and this instates you as a 'member for life' - that's right, no annual renewal fees. We also welcome larger donations, just specify the amount when completing your membership form.