Description
Running a business can feel really tough at times. With 'to-do lists' which just seem to get longer and longer. Having to wear lots of different hats within your business: HR, Sales, Marketing, Finance … it can all feel a little complex and overwhelming.
If you feel like your often doing the same things and getting the same results it's important you STOP. Take focus of where you are now in comparison to where you want to be, then drive your business forwards again.
If you want to grow your business and really FOCUS on being the business owner, then you just need to make some positive changes to see big results.
"If you're struggling with time, money or people in your business, then learn how to make it better."
During this free workshop Gavin Bellamy of Action Coach will take you through the 6 stages of business growth and the 5 key main areas that can deliver business growth. You don't need to work harder or longer, you just need to work on the right things that make the difference.
You will leave this workshop with new strategies and business advise you can implement right away. This is a very useful session.
· Understand the 6 steps of business growth
· Understand the FIVE ways to increase profits in any business
· Gain clarity about what could work in your business. Not every possible option will work, you'll use your knowledge of your business to decide which are appropriate for you
· Take away practical, cost-effective strategies that can be implemented immediately to benefit your business
· Regain a real sense of motivation to take action!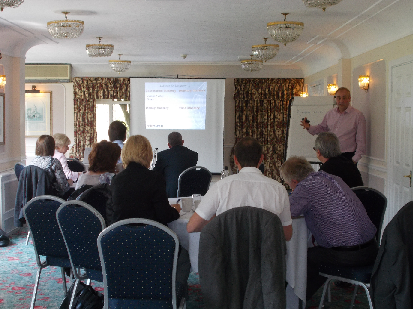 Brought to you by ActionCOACH: The World's #1 Business Coaching Firm