Description
Meet the Media is back by popular demand! Join us at our our annual sell-out event to discover the tips and tricks to getting your business recognised by local and national media.
Good press can be critical for the success of small businesses and can really take your brand to the next level. Media attention lets people know that your business exists, develops your reputation, and can be cost-effective!
And at Meet the Media, you'll be learning from the best! We have a panel of journalists, media and PR experts on hand to share practical hints and tips on how to get your business in front of all the right people and raise your profile.
Join us on Wednesday 17th April, at 54 St James Street, 6pm-8:30pm.
Meet your expert panel...
Aasma Day, North of England Correspondent, Huffington Post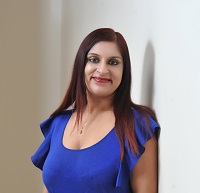 Aasma Day is North of England Correspondent at HuffPost UK.
She previously led the Johnston Press Investigations Unit and was Lifestyle Editor, Investigative Reporter and a columnist at the Lancashire Post, where she worked for 20 years.
She is a multi-award winning journalist and has won and been shortlisted for awards including The Paul Foot Award, the O2 Media Awards and the Regional Press Awards. She is also a member of the Journalists' Advisory Panel for the Independent Press Standards Organisation (IPSO).
Rebecca Keegan, Editor, Good News Liverpool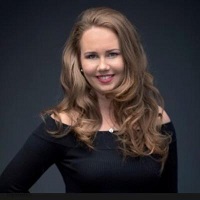 Rebecca Keegan is the founder and editor of news platform Good News Liverpool - the first publication dedicated to sharing good news!
Founded in 2015, the award-winning Good News Liverpool is dedicated to sharing the latest business, culture, sport and community news for the city region via www.goodnewsliverpool.co.uk.
As a qualified journalist and former local newspaper reporter, with 13 years' experience working in industry, Rebecca knows exactly what makes a great local news story!
Chris Hulme, Director, Influential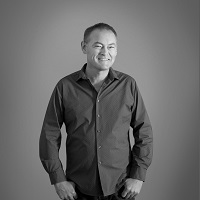 Chris is a director at Influential, the smart communications agency that blends insight, fresh ideas and expert story-telling to help connect the private and public sector with customers and stakeholders.
Since 2016 Chris has led Influential's Manchester office and was previously based in Liverpool. He has advised businesses at every stage of the development cycle from virtual and start-up through to large listed corporates.
Prior to moving into PR in 2005, Chris spent 18 years in journalism and was a contributing editor at GQ Magazine.
Business Club
The Women's Organisations Business Club is an exclusive women's only networking group which is open to female business owners.
Membership is open to female business owners only and is per individual not per business. Additional staff members can be booked onto individual events as you go. Our events will mostly be held at our flagship building, 54 St James Street in Liverpool but members are welcome to join from anywhere.
How much does it cost?
We don't have a membership fee as such. All we ask is that you make a one-off donation to The Women's Organisation charity. This donation will help towards the cost of running Business Club and help us continue to deliver our support for women in business. The minimum donation is £25 and this instates you as a 'member for life' - that's right, no annual renewal fees. We also welcome larger donations, just specify the amount when completing your membership form.