Description
We are delighted to confirm that our Business Connect Annual Dinner will be held on Thursday 3rd October 2019 and we would be delighted if you could join us!

If you would like to book a table or find out more about the remaining sponsorship packages, please contact us direct at info@businessconnectuk.com

We look forward to welcoming our guest speaker, Annie Lush, who you can find out more about from her impressive bio below...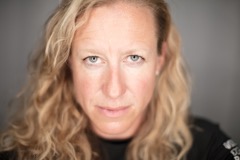 Annie Lush is an Olympian, round the world sailor and quadruple World Champion. In 2014/15 she competed in the Volvo Ocean Race with Team SCA, becoming part of the first ever female team to win a leg of the race. She went on to race with Team Brunel, a mixed crew in the 2017/18 edition, as well as racing on the World Match Racing Tour, with Team Magenta, the first female team to earn a place on the World Tour in it's 23 year history.
At university Annie was part of the successful Cambridge University rowing crew who beat Oxford to the finish line of the Boat Race by the smallest recorded margin in the race's history. It was winning with this team that inspired her to pursue a career in competitive sport and she has been on the water everyday since.
Alongside racing Annie works with teams and business to explore techniques for performing, team building and leading under pressure. She has worked with the British Sailing Team & British Rowing Team, as well as mentoring younger sailors and speaking in schools and clubs to inspire future generations.
Annie's main passion is to utilise sport for social change. Annie is one of the funders of The Magenta Project, an organisation set up at the beginning of 2016 to advance women in professional sailing and inspire and support developing female sailors. She is also an educator and ambassador for the 1851 Trust, helping run workshops in schools to foster interest in STEM subjects (science, technology, engineering and maths) through the sport of sailing.