Business, COP26 and Nature-based Solutions [Conference FoSB 2021-2022]
Join us in the run-up to COP26 to discuss one of their key themes: nature-based solutions
About this event
This session is part of the Festival of Sustainable Business Hybrid Conference: 5 seminar sessions taking place on the 21st September 2021, both at The Bristol Hotel and online.
The seminar topics and times are:
The B Corp Journey: Better Business and Behaviour Change: 8:00 - 10:00
Community-Level Low Carbon Energy Solutions: 10:30 -12:20
How To Make Buildings More Sustainable: 13:00 - 15:00
Accelerating Sustainable Infrastructure: 15:30 - 17:30
Business, COP26 and Nature-based Solutions: 18:00 - 20:00
Why should businesses adopt nature-based solutions for climate and nature?
What steps can your company take to achieve a natural positive future?
How can nature-based solutions benefit your business?
Nature loss and climate change are inextricably linked; we cannot achieve the Paris climate goals without nature-based solutions. Addressing the ecological and climate emergency needs to be a key part of the future strategy to build back better.
Join us in the run-up to COP26 to discuss one of their key themes: nature-based solutions.
Expect informative talks, valuable networking opportunities and inspiring discussions to further support your ability to discover, collaborate and innovate.
With speakers from the Environment Agency, The Community Farm and University of Exeter.
Agenda*
6pm – 6:30pm – Registration, Networking and Catering
[6:15pm - 6:30pm - Networking for Virtual Attendees]
6:30pm – 6:35pm – Welcome and Housekeeping
6:35pm – 6:40pm – Introduction by Future Leap
6:40pm – 6:55pm – Peter Lefort, University of Exeter
6:55pm – 7:10pm – Guy Whiteley, Environment Agency
7:10pm – 7:25pm – Kim Brooks, The Community Farm
7:25pm – 7:50pm – Q&A
7:50pm – 8pm – Close
*Agenda is subject to change
Seminar Speakers:
Guy Whiteley – Environmental Agency
Guy Whiteley works for the Environment Agency exploring new ways of funding nature-based solutions. His role includes leading the pilot of the IUCN Global Standard for Nature-based Solutions in England and advising DEFRA on the new Environmental Land Management scheme. An experienced environmental economist he has worked on international and national climate and nature policies and projects.
Peter Lefort - University of Exeter
Peter runs the University of Exeter's Positive Systems Network, making the University's leading environmental and climate research and resources accessible and relevant to businesses, policy makers, communities and more. He has previously worked on the Carbon Neutral Cornwall programme at Cornwall Council, and as the Eden Project's UK Network Manager. He is also the Co-Chair of the Transition Network, an international movement of environmental initiatives working together to imagine and rebuild our world.
Kim Brooks, Managing Director at Community Farm
Having focused my education on Business Studies, as a graduate I became a financial accountant and auditor. This afforded the experience of working with multiple businesses across various industries and countries. A journey starting with an organic veg box in Brisbane, through farming, an MSc in Sustainable Agriculture and currently as Managing Director at The Community Farm in Chew Magna, refocused my work to the more important side of business; what it can do for people and planet, in particular through food and farming.
The Hybrid Conference:
The Hybrid Conference of 5 seminar and networking events will take place on the 21st September 2021 at The Bristol Hotel. The conference will also be held simultaneously online, where virtual attendees can network, ask questions and participate in the event.
If you would like to book more than one of the seminars taking place that day, you can find discounted tickets under "add ons" when you book your ticket.
About the Festival:
Just over five years on from the 2015 Paris Agreement at COP21 and with COP26 being hosted in Glasgow, the Festival will be a great opportunity to reflect on achievements. The Festival will showcase the innovative technologies and services available that will make the 2030 carbon neutrality goal a reality and will celebrate the businesses leading the way and inspiring the next generation.
Government guideline and pandemic dependent, this event will take place physically and virtually. Both options offer the full event experience, including networking and Q&A. Virtual attendees will need to B-Y-O-Refreshments!
If you purchase a physical ticket but the event is moved fully online, you can choose to have your ticket fully refunded or attend virtually with a partial-refund.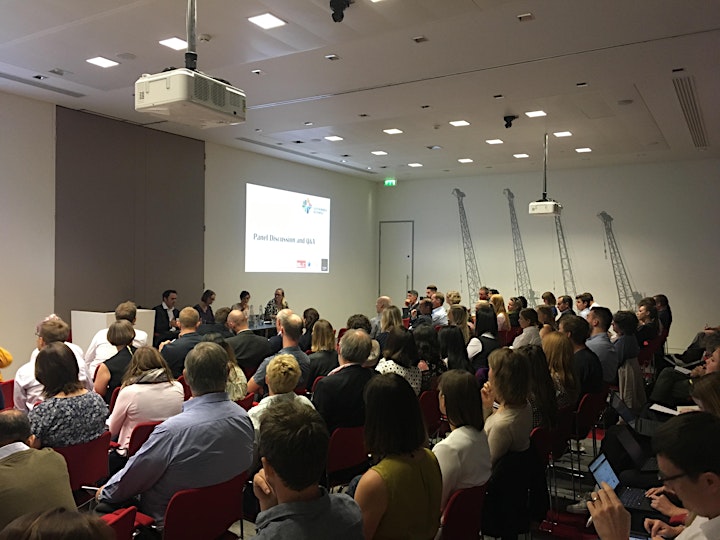 Our confirmed Seminar Sponsors:
Our Main Sponsors: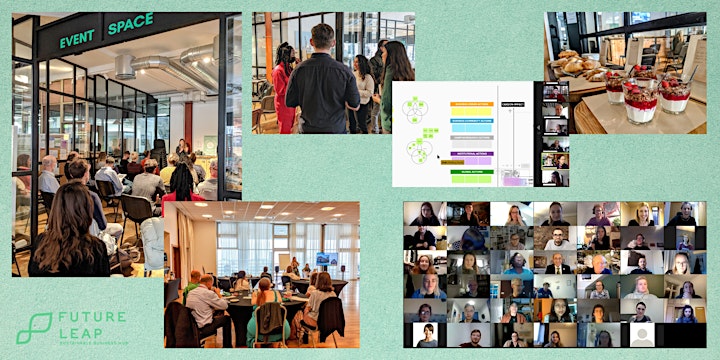 ----------------------------
Want to Know More?
If you would like to join our sustainable business community please get in touch via info@futureleap.co.uk or sign up easily here.
Follow the Future Leap Network on Facebook, Twitter, Instagram & Linkedin
Never miss what's next in sustainability by signing up to our monthly newsletter HERE
Opportunities, Suggestions and Conditions
Physical Attendees: It is important we look after each other and keep safe. We recommend all attendees take a lateral flow test prior to arrival. Please do not attend if you have any covid symptoms or are having to self isolate. Physical attendees must adhere to all safety guidelines sent in advance of the event.
You can get 10% off another seminar session, as part of our Conference on the 21st September, by choosing the add on option during booking.
If you'd like to purchase a whole day pass, with exclusive access to all 5 seminar and networking events, you can do so under tickets.
if you'd like to bulk buy over 5 whole day passes, please pop us an email and we can arrange this for you.
Most of our events are available on demand here, however this does not include opportunities to network, take part in the discussions.
We will share your name, job title & company with the other event attendees for this event only. If you don't want this information to be shared please let us know when you have purchased your ticket.
We take photos at our events for marketing purposes, if you don't want your picture taken please let us know in advance.
We record some of our events for marketing purposes, if you don't want to be in the recording please let us know in advance.
We have included a £1 carbon offsetting fee to all event tickets in our commitment to being carbon neutral in our operations. You can find out about our chosen charity here.
Please let us know at least one week in advance if you require closed captions or have any other accessibility needs.
If you require a complimentary carers/assistant ticket, please email festival@futureleap.co.uk at least one week in advance and we will be happy to support you!
#wegrowthhub #business #seminar #conference #festival #sustainable #bristol #businesswithpurpose #socialsustainability #networking #evinfrastructure #electricvehicles #netzero #business #businessmodels
Organiser of Business, COP26 and Nature-based Solutions [Conference FoSB 2021-2022]