Business Development Visit:Food and Drink Poland

Tuesday, 5 July 2016 from 09:30 to 17:00
Event Details
The opportunities in Poland for food & drink brands are huge; as Europe's fastest growing economy, Poland is in pole position for you to grow your business.
This event gives you the chance to meet with Marek Schejbal from the British Polish Chamber of Commerce on a 1-2-1 basis to discuss the opportunities for your business in the food & drink sector, with a focus on how to enter the market.
The greatest proposition UK producers offer Poland are high quality products that combine innovation in production, taste delivery, and packaging which is based on tradition and heritage.  To this end, the BPCC  have developed the 'Taste of Britain – Food is GREAT' market entry programme which is supported by UKTI and BPCC.  This is the most comprehensive method for entering a market by food and drink producers available world-wide, with the greatest chance of achieving long-term success.
You can follow the Food is GREAT campaign in Poland here: https://www.facebook.com/FoodisGREATBritain
There are currently 5 opportunities in Poland in the food & drink sector on our Exporting is GREAT website; check them out here: https://www.exportingisgreat.gov.uk/?s=poland&webUserId=14470688011404
A few really good reasons why you should export to Poland: http://www.businesswest.co.uk/blog/2015/08/11/pole-position-doing-business-in-poland
Who is this event for?
This event is for South West food & drink producers only as space is limited.  We unfortunately cannot accommodate intermediaries or service providers.
Book early to avoid disappointment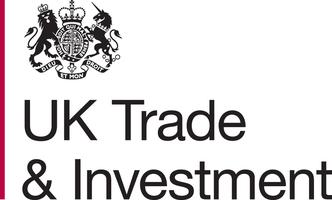 Organiser
Department for International Trade South West
Business Development Visit:Food and Drink Poland