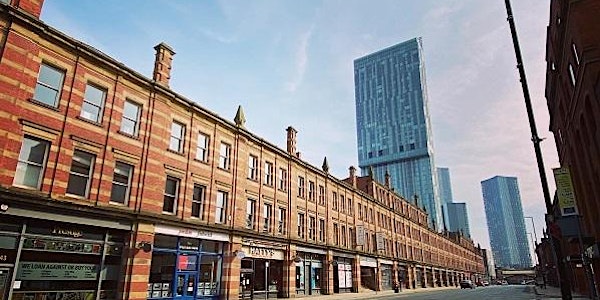 Business Engagement Session: Deansgate area works (ZOOM LINK WILL BE SENT)
Join CityCo for an online meeting to look at the 'Active Travel Fund' development scheme around Chester Rd, Deansgate and Bridgewater Way.
About this event
You are invited to an online business engagement session, looking at the proposed 'Active Travel' Fund scheme for Chester Road / Bridgewater Way / Deansgate.
View Background Information and Business Briefing
At the session we will be joined by colleagues from Manchester City Council Highway's Major Projects Team and City Centre Regen.
More information can be found at: manchester.gov.uk/consultations
Please let us know if you can join the Zoom by 8th June so we have an idea of numbers.
A link to connect will be sent prior to the meeting.