Description
Do you believe that business can be a positive force for good?
If yes, you're one of over 80% of global consumers, staff, and investors who prefer businesses that care about more than simply making money.
But how do you do turn your business into a force for good?
Attend this inaugural Business for Good Conference to find out more, be inspired, and join the conversation. You'll have a positive social impact just by being there!
We'll be exploring a whole range of 'business for good' topics including social impact, the Global Goals, cause marketing, the circular economy, social procurement, collaborative partners and much more. It's going to be an inspiring, thought-provoking and fun couple of days that will enable you to have a more positive impact through your business.
OUR KEY SPEAKERS SO FAR
Our international range of speakers are pioneers in the fields of business being a force for good, social impact and charitable giving.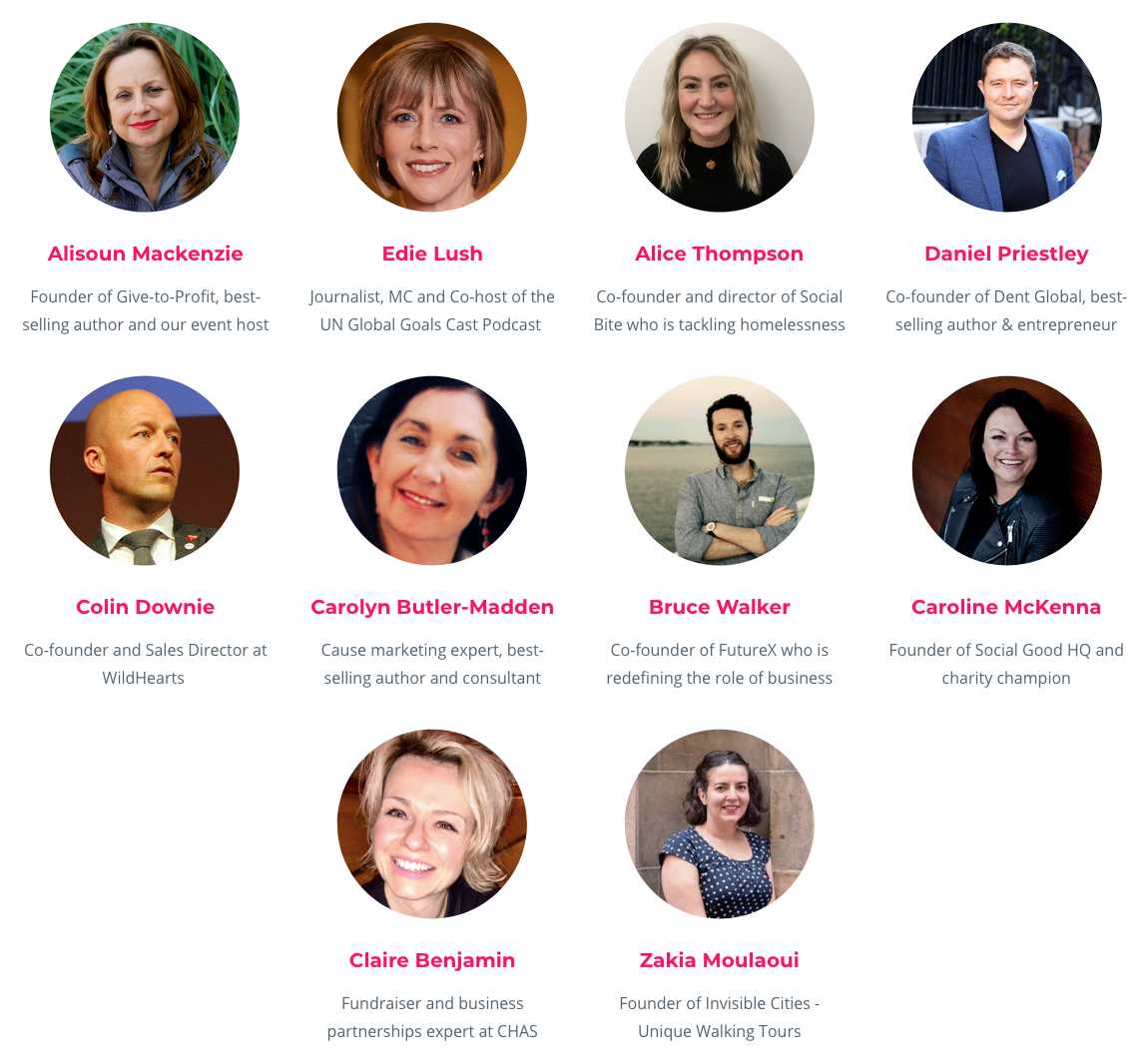 The format of the event will be a mix of short engaging talks, discussions, impact activities, networking and action planning.
For full details of this event (including our refund policy) go to www.givetoprofitlive.com.