This interactive forecasting workshop will give you guidance on how to create and maintain a useful cashflow forecast for your business
About this event
Whether your business is product or service based you will come away with a comprehensive forecasting template populated with your own business numbers.
The Blue Peak Team will guide you through each line of the template, explaining what goes where and what should and should not be included. You will be encouraged to input your own business numbers during the session but this is not essential.
Let's see what happens if you increase your turnover by 10%
What levers can you pull to influence your net profitability ?
Are you sure about the KPI's for your business?
We have a wealth of experience supporting businesses in their growth phase and beyond to keep on top of their numbers effectively. Let us help you do the same.
Angela, a previous attendee of this workshop said "thank you Blue Peak for the forecasting tool. So much better than anything I could pull together myself. Can't wait to start using it in my business"
Your Zoom code is https://us02web.zoom.us/j/4572625396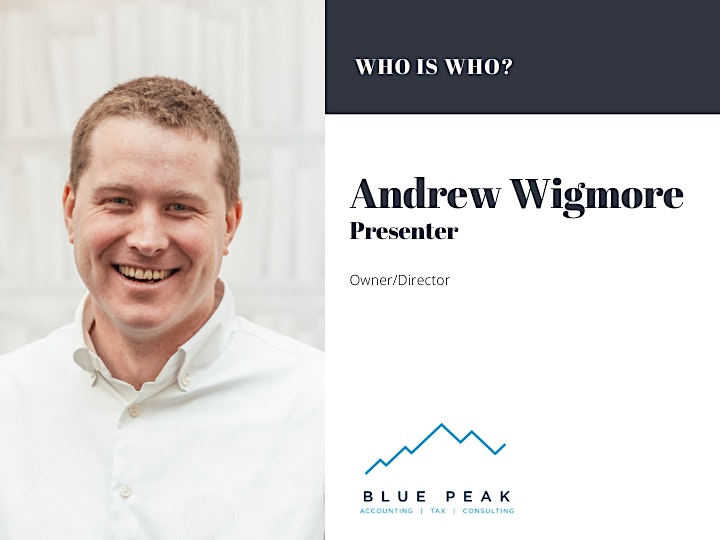 Welcome to our presenter ANDREW.
Andrew is one of the owner/directors of Blue Peak.
07709 122002/Linkedin Profile
Having trained and qualified in a Big 4 audit practice, Andrew has gone on to work for – and with – a variety of businesses from start-ups through to large multi-nationals. His audit background has provided him detailed technical knowledge of accounting standards and his finance roles have allowed him to build strong skills in broader business areas from management accounting through to development of systems and controls.
Outside of work Andrew likes to build things in sheds, play tennis and cook Tennessee style BBQ.